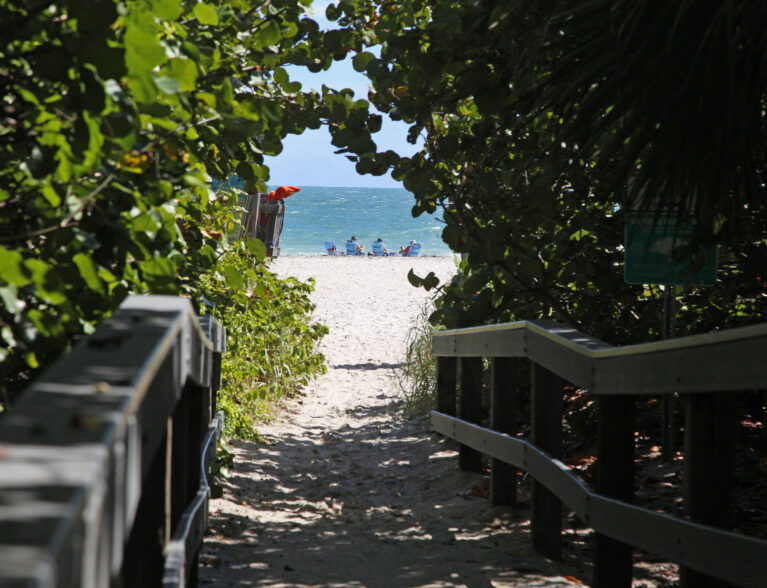 VERO BEACH — The city's three guarded beaches set a new attendance record for May, attracting an additional 3,600 plus visitors compared to last year.
Humiston Park Beach, Jaycee Park Beach and South Beach Park brought in 91,943 beachgoers in May, according to a Vero Beach Lifeguard Association report. This breaks the old record of 88,280 set in May 2019.
May was also busy for medical calls and rescues.
Lifeguards responded to eight serious calls where most of the patients were taken to hospitals, officials said. Some injuries included broken bones, heat-related issues and cardiac problems.
Further details on the broken bone injuries were not immediately available.
Lifeguards also rescued 14 people from rip currents, most of which occurred at South Beach Park and Jaycee Park Beach, officials said. This brings the total number of water rescues in 2020 to 22.
All three guarded beaches began extended hours on May 24. Lifeguards will be on duty from 9 a.m. to 7 p.m. during the summer.
City lifeguards' normal operating hours are from 9 a.m. to 5 p.m. Swimmers should pay attention to beach condition signs and flags, swim near lifeguard towers and avoid swimming during non-guarded hours.
Lifeguards have also installed orange and white marker buoys on the prefabricated erosion prevention reef. The reef stretches from Humiston Park Beach to the Village Spires along Central Beach, official said.
Lifeguards said the buoys help swimmers avoid being injured by the reef, located in a popular surf zone. Vero Beach police have also increased its patrol presence at beaches, monitoring the areas and ensuring visitors practice social distancing amid the coronavirus pandemic, officials said.
Lifeguards continue their mission to raise enough funds to build a lifeguard tower and command center at Humiston Park Beach. The new tower and center will allow lifeguards to see more of the beach and react to emergencies faster, officials said.