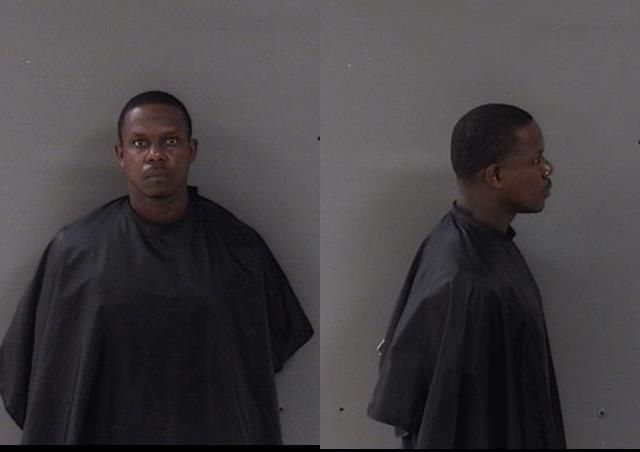 INDIAN RIVER COUNTY — A 34-year-old man who deputies said had an infant in his lap while he sold fentanyl during an undercover drug probe, was detained Wednesday.
Indian River County deputies arrested Tony Devon Simmons, of the 1000 block of 23rd Place, Vero Beach, on two counts of possession of fentanyl, two counts of possession, delivery or sale of fentanyl and child neglect. Simmons was released Wednesday from the Indian River County Jail on $180,000 bond.
It was unclear if the child was hurt or if the Department of Children and Families was alerted to investigate the incident.
Deputies met with a confidential informant to set up two drug deals on May 4 and May 5, reports show. Deputies gave the informant $60 for both transactions to purchase fentanyl packages from Simmons.
The informant and Simmons agreed to meet at a Citgo gas station in the 2000 block of U.S. 1. The informant was outfitted with hidden audio and video recording devices, allowing deputies to watch the drug deals in real time, reports show.
For both transactions, Simmons pulled up to the gas station in a silver Buick. For the first undercover deal, Simmons handed the informant .2 grams of fentanyl through the driver's window in exchange for the $60, deputies said.
In the second deal, the informant opened the driver's door to the Buick, slipped the cash in the door handle and grabbed the fentanyl off the door, reports show. Deputies listening to surveillance heard a child crying in the background, officials said.
The informant left, met with deputies in an undisclosed location and handed them the .3 grams of fentanyl purchased in the second deal, authorities said. The informant told deputies Simmons had an "infant" in his lap during the drug deal, reports show.
The fentanyl in both incidents tested positive and was processed in to evidence.
Law enforcement officials previously noted that fentanyl is 10 times the strength of heroin. Officers said the high-profile drug can turn deadly within minutes, or even seconds, if a person is exposed to even a small amount.
Deputies arrested Simmons and took him to the county jail. Simmons has an arraignment at 8:45 a.m. Aug. 7, court records show.