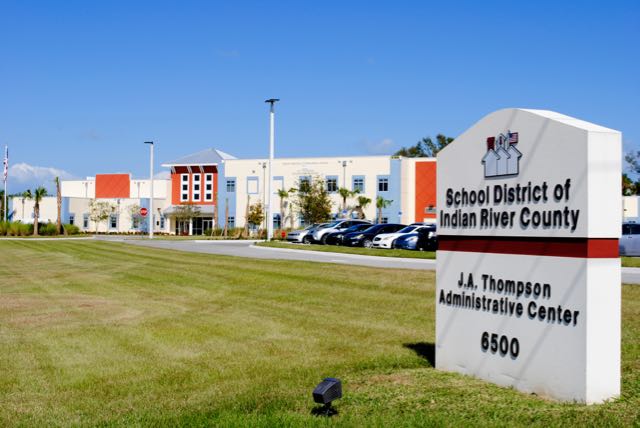 Indian River County School Board candidates Laura Zorc and Peggy Jones offered different strengths, but similar views on most issues raised last week during a forum sponsored by unions that represent public school employees.
Zorc, a business executive who serves as School Board chairwoman, and Jones, a former principal of Sebastian River High School, are competing for the District 3 seat in the Aug. 18 non-partisan election.
Zorc said her business expertise would help the School Board cope with funding cutbacks resulting from the COVID-19 pandemic.
"My background is operations management and also, I'm very strong on budgets," Zorc said. "That is an area of my strength, being able to find efficiencies, and cut those redundancies, so we can make sure every dollar we have goes into the classrooms with paying our employees a fair wage."
Jones, who rose through the ranks from teacher to principal of Sebastian River High School during 31 years as a school district employee, said her educational experience and knowledge of the community set her apart.
"I've worked with parents from South Vero, to Vero, to Gifford, to Fellsmere, to Wabasso and to Sebastian," Jones said. "I know the community. I think that experience helps me as a School Board candidate."
In addition to making opening and closing statements, Jones and Zorc answered six general questions and one individual question during the June 17 forum sponsored by the Indian River County Education Association, the teachers union, and the Communications Workers of America, Local 3180, which represents support staffers.
Jones and Zorc participated in the virtual forum via computer and the teachers union posted the video on its Facebook page.
Jones objected to the School Board's decision to spend $700,000 to seek "unitary status" in a 53-year-old federal desegregation case. Unitary status would mean the district eliminated the effects of past segregation to the extent practicable.
"I, as a board member, would not have directed the superintendent to spend $700,000 for unitary status," Jones said. "I think that money would have been better spent in the classroom and with our students and maybe even helping in our afterschool program.
"If you look at the Kindergarten readiness rate right now, black students are behind white students," Jones said. "We've got to close that gap early on, so we're not doing catchup the whole time."
Jones added, "Let's support our students with the civil rights protests."
To achieve full unitary status, the district must improve minority students' test scores, recruit more minority teachers and better integrate schools. The School District has been under a federal desegregation order since 1967.
Zorc said bringing the School District into compliance with federal desegregation laws has been one of her goals since winning her seat on the School Board in 2016. The board unanimously passed an updated African American Achievement Plan in February.
"That is something that as a board member I was committed to try to get us on track so we put the plans and processes in place that we can make sure we're accountable to all our students and we have equality and equity for all our students," Zorc said. "Hopefully, over the next year we'll have those systems in place."
"Right now, this is perfect timing for us to all be talking about this," Zorc said. "It's an important issue and one thing that we need to do also under this is: We really need to own up to our past mistakes."
The School District achieved "partial unitary status" in August 2018 when it created an Equity Committee and agreed to work with the Indian River NAACP to achieve a fully integrated school system.