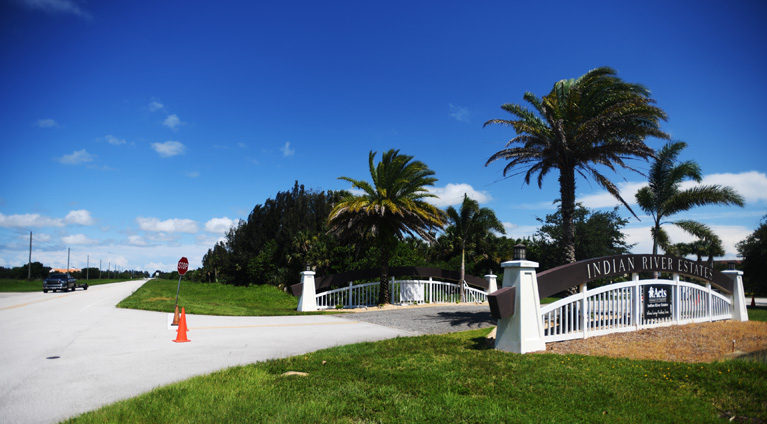 The management of Indian River Estates said Friday that at least eight of the 18 asymptomatic COVID-19 positive staff and residents reported last week are now testing negative for the virus.
While that could reflect recovery from the disease in the two-week interval it took to get results back from the tests, the management of the large senior community believes the lab charged with processing results could be to blame, referring to the original results as "false positives."
Three staff members again tested positive in the repeat test, he said, with more results still outstanding.
The positives turned up through mass testing of 1,285 staff and residents that began June 2. That was an expanded follow-up to testing in the assisted living and nursing home portions of the community, done by the Health Department on May 17.
Those tests, numbering around 100, all came back negative for COVID-19, according to a spokesman for the community.
In the second round in early June, independent living residents were added to the testing. Results were inexplicably delayed, the company said, coming back 12 to 14 days later.
According to the June 17 report the community filed with the state, numbers that don't include independent living, six staff tested positive in Oak Bridge Terrace assisted living and WillowBrook Court skilled nursing care.
On the report, seven residents of assisted living show up as testing positive but transferred out. The skilled nursing component, Willowbrooke Court, also shows seven positives, but Indian River Estates said those are the residents in assisted living who were moved into a COVID-19 isolation unit set up in Willowbrooke.
Last week, Acts said it will be testing staff weekly in assisted living and skilled nursing care from now on.
"As positive cases continue to rise in the state, we encourage you all to stay home as much as possible to limit your exposure," wrote the community's executive director, Bruce Berlin, in a letter dated June 18.