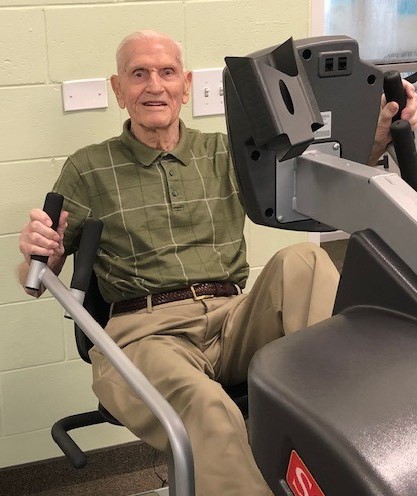 The Brennity at Vero Beach is pleased to announce that one of their Independent Living residents, Richard Farr, will be turning 102 on Thursday, June 11.
He is an amazing man and still runs his own business in Ohio, exercises regularly, plays bridge, and participates in many other activities at the Brennity.  He started his own business back in 1967 that came up with the software for air conditioner and cooling systems.
He has a wonderful talented family of three daughters and one son and all of them ended up working in the field of education.  He also has nine grandchildren, six great grandchildren, and a niece that lives here in Vero Beach.
His wife of 61 years passed away 16 years ago.  He was very fortunate to be a great student and a great athlete and played baseball for the University of Cincinnati.
The key to longevity is "to continue to keep my mind sharp and exercises my body daily."
Happy Birthday Mr. Farr!