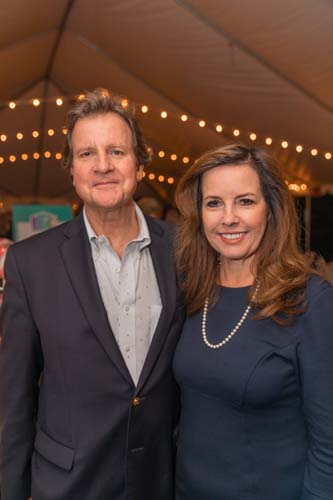 Even after a multi-week shutdown of the local economy that hit the real estate business along with most other sectors, the island market is not terribly far off its 2019 numbers, and renewed activity that began when things started reopening continues to increase.
As of May 30, the MLS reported 249 homes had been sold in the 32963 ZIP code area so far this year, according to Mike and Kim Thorpe, broker associates at ONE Sotheby's International Realty.
That is down about 20 percent from the 310 sales reported at this point in 2019 but not a catastrophic decline by any measure. Neither number includes homes sold in John's Island, which does not provide information to the MLS.
In the past week (May 23-May 30), the MLS reported 13 new listings, 24 homes going under contract and 7 sales on the island, according to the Thorpes. John's Island Real Estate Broker Bob Gibb told Vero News there were two new listings, five new contracts and two sales in John's Island in the same period, for an island-wide total of 15 new listings, 29 new contracts and nine sales.
That is down substantially from the same week last year but a big improvement over activity in late March and April.
"Weeks ago, we started to be flooded with calls and showings and now we have returned to a busy 'selling season,'" says Kim Thorpe.
"We have multiple properties in a variety of price ranges under contract, including one for full price and one oceanfront listing that has multiple prospective buyers. We need more listings because we have so many under contract.
"Every year, post-Easter, there is a slump in May before the summer selling season kicks in as kids are getting out of school and families are focused on that and scheduling vacations. But not this year.
"We have returned to being just as busy as we were in January and February. This is refreshing and very encouraging!"
Mike Thorpe takes a slightly more cautious tone, but also feels good about the state of the market.
"The market is better than one would have expected given the general uncertainty and two-month shutdown," he says. "We are going in with eyes wide open, but from the metrics we see, there is reason to be encouraged.
"Certainly, anecdotally, if you call top producers on the island, they say they are very busy. There is pent-up demand from people who wanted to buy or sell during quarantine, and we are benefiting from a very real trend of people migrating to coastal towns in Florida.
"That has been going on for decades but COVID-19 has accelerated it as people [in the Northeast] who are mobile, liquid, at retirement age are deciding it is time to leave the big urban centers for a place like Vero, which is so beautiful and gentile and has many cultural amenities but is much less dense than New York City or Boston and did not have high rates of infection. It isn't fun to have an apartment in Manhattan if you can't go out to eat or to see a play on Broadway.
"We are also seeing a lot of people from densely populated South Florida who want to get out of that area and come to a place like Vero or Stuart or Melbourne Beach with low density, low COVID-19 numbers and an ideal Florida lifestyle."
Mike Thorpe especially likes one current real estate number: "There are 106 homes under contract (not including those in John's Island), most of which will close over the next 30 to 60 days."
At the same time, he notes there are unknowns in the market and economy.
"There was a lot of stimulus money and people were cooped up for a while so its possible we are seeing a bubble of activity in the market right now that will slow down as we go into the summer," he says.
Meanwhile, it is a sellers' market on the island for people who own lower-priced homes, under $750,000, and for some who have riverfront or oceanfront properties that are hot right now, according to Thorpe.
It is more of a buyers' market in the $750,000-to-$1.5-million range in his estimation.