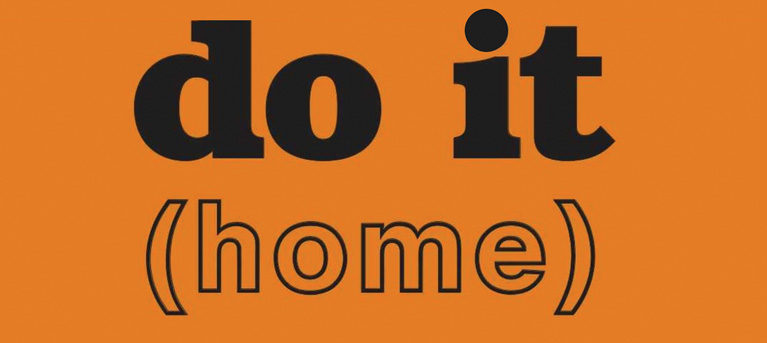 The Vero Beach Museum of Art has an excellent, educational and artfully entertaining online series called "Anke's Art Moment." In the series, the museum's senior curator, Anke Van Wagenberg, takes you on a guided tour of the museum's exhibition "From Homer to Hopper: American Art from the Phillips Collection, Washington, D.C." Chances are, once you view one, you're going to want to see them all, so best settle in with a cup of tea or, depending on the time of day, some other libation. Van Wagenberg also leads you on guided virtual tours of the museum's wonderful Alice and Jim Beckwith Sculpture Park, focusing on two of its works – Hanneke Beaumont and the popular Deborah Butterfield (there's also a Butterfield in the museum's indoor gallery). The Beaumont work is especially poignant given today's current disconnectedness from the human touch. You can find these wonderful brief videos at VBMuseum.org, then click onto "Museum Extras," then "Anke's Art Moment."
So, once you're in an artsy mood, try a whimsical invitation on the website for the Norton Museum of Art in West Palm Beach. If you go onto that museum's home page, at Norton.org, scroll down and you'll find "Do It (Home)." Click on that and discover a fun collection of unusual daily things to do. These suggestions come from artists of all stripes. For instance, sculptor Nairy Baghramian suggests "Following Gertrude Stein, every now and then sit with your back on nature." Filmmaker and video installation artist Sophia Al Maria says to use the Fibonacci sequence to select TV channels. While conceptual artist Joseph Grigely says to watch TV for one hour with the sound turned off. And if you live with little ones, this should really keep them wondering just how unusual their parents really are.
If you have young ones who are old enough to settle down and listen to someone read to them, you'll be a real hero to them if you head to JKRowling.com and see what the woman who brought Harry Potter to the world is doing now for children. First, there are a number of well-known actors from the "Wizarding World" reading Harry Potter stories and streamed for free on Spotify and Spotify Kids. But the really exciting news is that Rowling is sharing, for free, chapters from her newest book "The Ickabog." Its universal theme concerns truth and abuse of power; she wrote the book a long time ago and read it to her two young children in the evenings when they were little. She writes that it was always "a happy family memory." Now she's letting it out into the public as a response to COVID-19. All royalties from the book, when it's finally published in November, will help groups impacted by the pandemic. But for now, Rowling is posting chapters every weekday until July 10. She's also hosting an illustration competition for children. You can find the book and the competition at TheIckabog.com.
OK. Time for something for the grownups to enjoy. But first, you'll need a Facebook account. Then, head to the Facebook page of Orlando Shakes and get ready for some fun with its original "Virtual Shakesbeer: Hamlet Edition." The free streaming live event begins at happy hour, 6 p.m. Friday, June 5. And, it's labeled a "live drinking game," so get your lemonade (ahem) handy. What makes this even more fun is that no one will be driving. This version of the Bard's most famous tragedy was been written and directed by Mark Routhier, a really wonderful director with mounds of imagination and creativity. This is a decidedly comic take on the brooding, self-involved Dane and his world of ghosts, an eccentric girlfriend, her meddling father, an "inappropriate" uncle and life's big questions. There will be four actors and a narrator who, as Orlando Shakes' invitation to merriment says, "will tackle an inebriated – oops, abbreviated – version of Shakespeare's greatest tragedy. The event is recommended for audiences 21 years and older.
If all that won't be enough fun for you, Riverside Theatre has another weekend of the Comedy Zone. Patronage limited to 50 percent capacity. Guests must wear masks until seated. The stand-up comics this weekend are John Carfi and Vinnie Ward. Shows begin at 7:30 p.m. and 9:30 p.m. Friday and Saturday, June 5-6 Tickets are $14 to $18. Riverside Theatre is at 3250 Riverside Park Dr., Vero Beach. Call 772-231-6990 or visit RiversideTheatre.com.