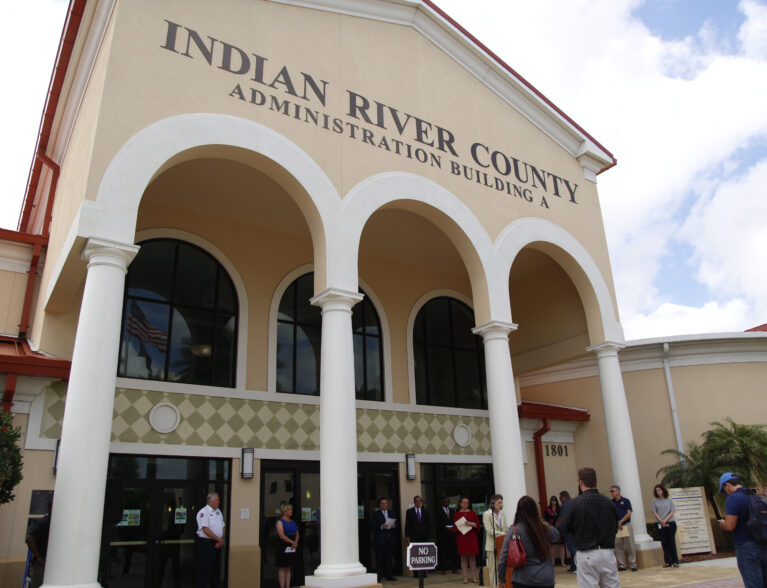 INDIAN RIVER COUNTY — The county's two libraries, along with the local health department, will reopen next week by appointment only, officials said.
The Indian River County Main Library and the North Indian River County Library will reopen for computer usage Monday during normal operating hours, County Administrator Jason Brown said. Visitors to the library will only be allowed by appointments for 1-hour blocks.
Brown said residents should call the local libraries to get more information. Brown said the Veterans' Services Office will also reopen Monday.
The Florida Department of Health in Indian River County lobby will reopen at 8 a.m. Tuesday, Health Officer Miranda Hawker said.
Hawker said visitors will be taken by appointment only. Anyone who walks into the health department will be temperature checked and screened, Hawker said.
"We encourage anyone coming in to wear cloth face coverings," Hawker said. County officials also encourage residents to wear face masks and practice social distancing if they step inside county facilities.
County officials along with the health department spoke at a news conference Friday about continued efforts to conduct a phased reopening of facilities that were previously closed because of coronavirus public health concerns. Officials also announced residents can use the appointment scheduler to conduct business at different county departments.
More information on the appointment scheduler and the different departments that will be open next week can be found on the county's website.