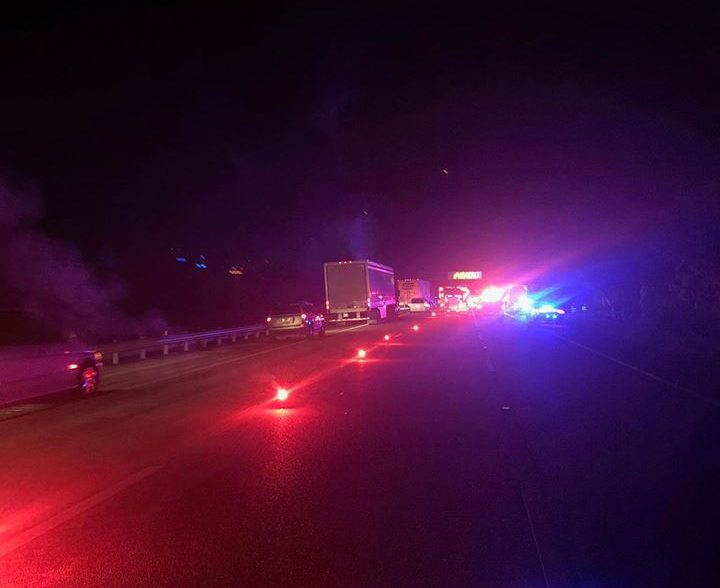 INDIAN RIVER COUNTY — A man was killed and a woman critically injured after the pickup they were in rolled over repeatedly before striking a tree late Thursday, Florida Highway Patrol troopers said.
The 27-year-old man is from West Palm Beach, troopers said. The 19-year-old woman is from Groveland.
Highway troopers are no longer releasing the identities of victims involved in fatal crashes because of an amendment to Florida law. The constitution, pertaining to Marsy's Law, protects the privacy of victims in order to prevent the individual(s) from being located or harassed.
The late Thursday wreck briefly closed all northbound lanes on Interstate 95 at exit 147, said Indian River County deputies, who also were on scene. Traffic was redirected onto State Road 60, causing heavy delays.
The man and woman were traveling in a pickup truck at 11:46 p.m. at northbound I-95, near mile marker 155 just south of County Road 512. The area is the same place where a brush fire sparked several hours earlier before firefighters fully contained it at 8 p.m.
The man wore a seat belt, but the woman did not, troopers said.
For an unknown reason, the man lost control of the vehicle, veered off the wet roadway and onto the grass shoulder, troopers said. Light showers had passed through the area a few hours earlier.
The pickup overturned several times and collided with a tree. The man was pronounced dead at the scene, troopers said.
The woman was flown to Health First's Holmes Regional Medical Center in Melbourne with critical injuries, Indian River County Fire Rescue Battalion Chief Jamie Coleman said. Authorities reopened the roadway about 4 a.m. Friday.
Troopers continue to investigate the deadly crash.