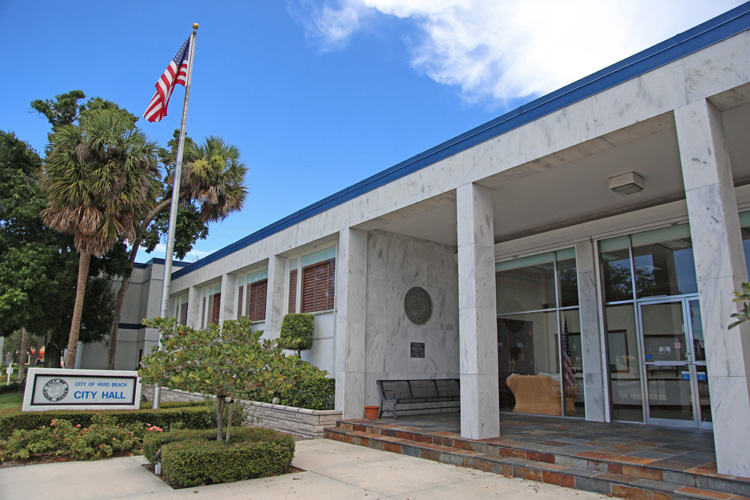 The City of Vero Beach had received no formal resignation from Councilman Joe Graves as of press time Monday, but since he publicly announced he was resigning on Facebook last weekend, some speculation about what happens next is big news in this small town.
Graves claims he's been unfairly treated by the media, and that people harassed him and his family after news broke that he'd sent a nasty letter to the nonprofit Vero Beach Air Show demanding a nearly $800 refund for his air show passes, plus $200 damages.
Graves, a lawyer, said in his Facebook post he did not want his money back, but only "wanted to get their attention" to find out why they were keeping ticket holders' money after the April event was canceled due to coronavirus concerns. The letter, entitled "Civil Theft Notice," seemed to accuse the air show organizers of wrongdoing.
So, if Graves decides the scrutiny of being an elected official and a public figure are more than he can bear and he needs to bow out, what are the city's next steps to fill his seat?
City Attorney John Turner on Monday caged his response about the vacancy-filling options saying, "I don't want to get ahead of ourselves here so let's wait and see what transpires" since Graves had not yet officially resigned.
But from a legal process standpoint, "The Charter provides that Council may appoint a replacement, or if less than six months until the general election (November) decide to leave the position vacant."
Mayor Tony Young on Monday also was uncertain of what Tuesday would bring, "My first preference would be for Joe to reconsider because I think we've been an effective council," Young said.
If Graves does follow through with his announced resignation, Young said the seat should not simply be left vacant until November because there are qualified people in the community who could come forward to serve. Young would not specify who he might have in mind to sit on the dais with him, only saying that he's a collaborative person and enjoys working with a variety of people to get things done.