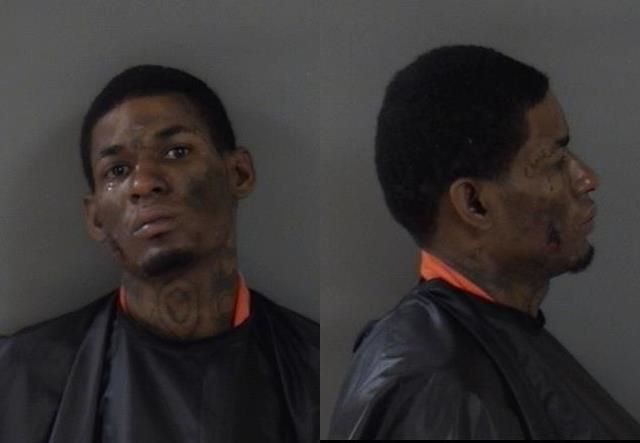 INDIAN RIVER COUNTY — A 31-year-old Palm Bay man who authorities said dodged police in a car chase that ended in a two-vehicle crash, was arrested late Saturday.
Kevine Anthony Clarke was arrested on a variety of charges including fleeing and eluding, two counts of child neglect, aggravated assault on an officer, petit theft, leaving the scene of a crash involving injury, and three counts of reckless driving with serious bodily injury. Clarke was held Sunday at the Indian River County Jail on without bond.
Sebastian police and Indian River County deputies filed the charges. Officials said Clarke also has an active warrant out of Brevard County.
The collision involved a white Chevy Sedan, driven by Clarke, and a black Hyundai.
Clarke and a woman – traveling in the Sedan – had non-life threatening injuries, authorities said. Two children also in the vehicle were not hurt, Indian River County sheriff's spokesperson Maj. Eric Flowers said.
Another woman and a man – traveling in the Hyundai – also had non-life threatening injuries. The four injured were taken by ambulance to Cleveland Clinic Indian River Hospital for treatment, Indian River County Fire Rescue Battalion Chief Roger Dion said.
It was unclear if the others hurt had been released from the hospital.
The incident started when Sebastian police responded to a reported retail theft at Walmart. It was unclear what item or items were stolen.
Police Lt. Tim Wood said the suspect, Clarke, then fled in the Sedan. Officers chased the vehicle down U.S. 1 southbound, though it was unclear how fast the Sedan was traveling.
Clarke drove toward a policeman after the officer tried to deploy stop sticks, Wood said.
"The officer had to get out of the way," Wood said.
Police officers eventually called off the pursuit while deputies shut down intersections. The Sedan traveled southbound on 66th Avenue when it crashed into the Hyundai at 26th Street, Wood said.
Clarke then ran on foot into a wooded area behind a canal near the Indian River Mall, Flowers said. A helicopter tracked Clarke, leading patrol deputies to his location.
Deputies detained Clarke, who was taken to the hospital for treatment. Clarke was later booked into the county jail.