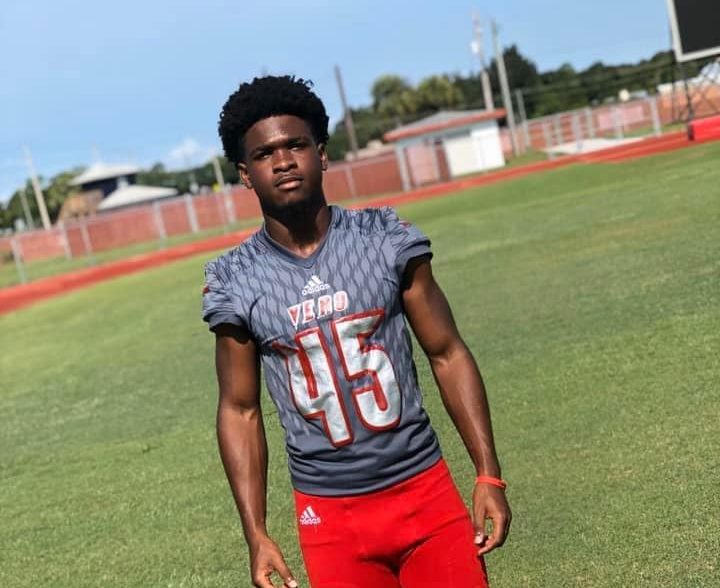 The U.S. Coast Guard suspended its search for missing swimmer Lenton "Ty" Ward late Friday after combing more than 900 miles in hopes to find the teen.
The 18-year-old Vero Beach High School senior and double athlete was last seen about 4:30 p.m. Wednesday, authorities said. Ward was swimming about 150 yards offshore off Dollman Beachside Access in St. Lucie County when he vanished.
"The decision to suspend active searching in any case is never one we come to lightly," Coast Guard Chief Warrant Officer Clint Smith said in a statement. "We offer our deepest sympathies to the family of Mr. Ward in this difficult time."
Coast guard officials said the search is suspended "pending any amplifying information." This means the search could be reactivated if new crucial information comes forward.
#UPDATE .@USCG has suspended the search for Lenton Ward near Jensen Beach, Florida last night pending any amplifying information. #USCG #D7 pic.twitter.com/l5bLsk1aqg

— USCGSoutheast (@USCGSoutheast) May 16, 2020
The teen's disappearance prompted the response of several agencies, including the Coast Guard, the sheriff's offices in St. Lucie and Martin counties, Florida Fish and Wildlife Conservation Commission and the U.S. Border Patrol. Since Wednesday, agencies had been using boast and aircrafts to try and find Ward, but were not successful.
The Coast Guard conducted 24 searches in 58 hours.
Ward's disappearance has left his family and school family devastated. Parents received a phone call Friday morning notifying them of the incident, School District of Indian River County spokesperson Cristen Maddux said.
Ward was a defensive back on the 2019-2020 Vero high football team, and also played lacrosse, school officials said. For both sports, Ward wore the number 45.
School officials asked the community to hold a moment of silence for 45 seconds late Friday to honor Ward. Staff have provided virtual support groups and helplines for students, teachers and parents, Maddux said.
"Ty is a well-loved young man who was very active in his school community," Schools Superintendent David Moore said Friday in a Twitter post.
Friday, The Sebastian River High School Touchdown Club posted a picture of Ward on Facebook, asking football family to say a prayer for Ward, his family, friends and teammates.
"Praying he finds his way home safely," the club said in the post.
Ward's family was expected to have a prayer vigil, though the date was unclear.
Forecasters noted there was rough surf and a moderate risk of rip currents from strong winds Wednesday at the beaches. A St. Lucie County sheriff's office report notes the water at Dollman Beachside was very choppy with high waves breaking multiple times before reaching the shore.
Anyone who has information on Ward's disappearance should call the Coast Guard at 305-535-4472.
This story will be updated.