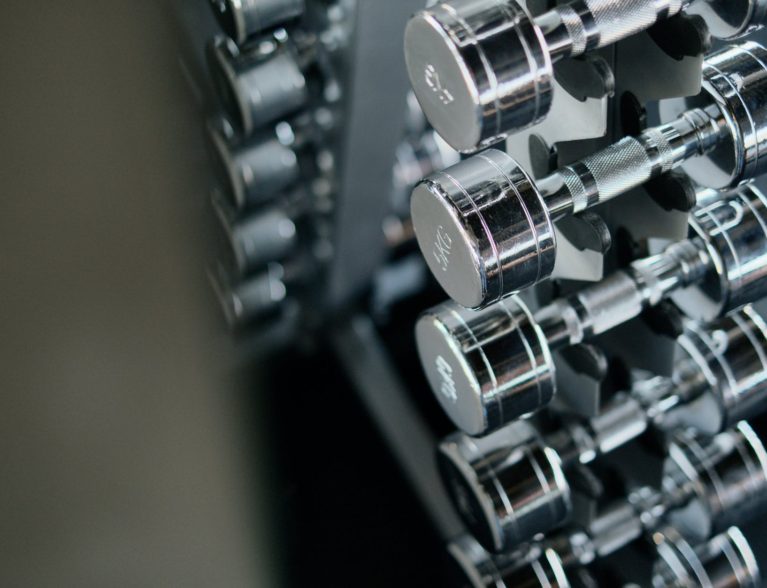 In what Gov. Ron DeSantis dubbed as "full Phase One," all gyms and fitness centers in the state will reopen Monday under social distancing guidelines.
DeSantis made the announcement Friday at a news conference at Ascension St. Vincent's Riverside Medical Center in Jacksonville, updating the public on the state's response to the coronavirus crisis. The governor also announced that all restaurants and retail stores will have indoor capacity increased to 50 percent.
"A lot of people want to get back in gyms," DeSantis said. "We're trying to create a low risk environment."
WATCH LIVE: Press conference in Jacksonville regarding #COVID19 https://t.co/kKfDUfQZ3i

— Ron DeSantis (@GovRonDeSantis) May 15, 2020
Gyms and fitness centers will operate under a 50 percent indoor capacity. DeSantis said gym patrons should self-sanitize machines and surfaces they use.
DeSantis said museums and libraries can also reopen at 50 percent capacity, if allowed by local governments. But, Indian River County spokesperson Brian Sullivan said local officials are keeping libraries closed for in-person services at this time.
Vero Beach Museum of Art remains closed until June 1.
Professional sports teams can visit Florida, and professional sports venues can operate for games, events and training.
Counties must have state approval to operate vacation rentals. Officials need to submit a written request and safety plan to the Florida Department of Business and Professional Regulation.
Florida's Full Phase 1 begins Monday, May 18. All 67 counties may now begin re-opening as we continue to implement our #SafeSmartStepbyStep Plan for Florida's Recovery. pic.twitter.com/bhX9dKiFwj

— Ron DeSantis (@GovRonDeSantis) May 15, 2020
Movie theatres and bars, however, will stay closed for now, DeSantis said. The businesses had been closed for more than a month because of coronavirus public health concerns.
In early May, DeSantis re-opened restaurants and retail stores with 25 percent indoor capacity. This week, the governor re-opened barbershops and cosmetology salons in what he called "initial Phase One."
DeSantis said state officials are taking a safe, smart, step-by-step approach to reopening Florida businesses.
"We need to be able to get society functioning again," DeSantis said.
The governor said he wants all staff at long term care facilities to be tested for the virus. DeSantis said the state is working on expanding mobile lab testing.
"We encourage frequent tests for diagnostic," DeSantis said. "It's in all of our best interests to protect the vulnerable."