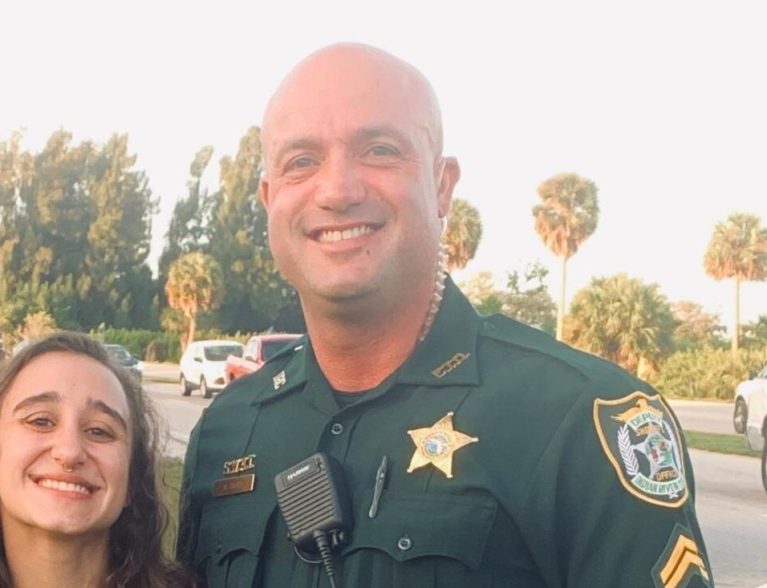 INDIAN RIVER COUNTY — A well-known community sheriff's deputy was suspended after controversial videos posted to the Tik Tok mobile app showing him in uniform lip synching to popular songs – went viral.
An internal affairs investigation showed Indian River County Sheriff's Deputy Michael Dilks violated the agency's social media policy when he posted the videos in his deputy gear. The policy states personnel are prohibited from using photographs or videos containing sheriff's office uniform, vehicles or other equipment in a way that compromises or undermines the integrity of the agency.
The agency also reviewed what some may consider to be "culturally insensitive" material in the videos posted to Dilks' Tik Tok account. The agency noted the clips, while not violating a policy regarding derogatory ethnic remarks, undermined the integrity of the department.
As a result of the investigation, Dilks was suspended as a field training officer for three months and suspended from the SWAT team for the rest of the year. Dilks was also issued a letter of counseling.
Dilks remains on duty as a regular deputy.
On March 27, deputies became aware of Dilks' widely viewed videos after a detailed article appeared on the Daily Mail website. Deputies received a complaint, saying the videos showed Dilks in uniform and driving his patrol vehicle.
Deputies reviewed the clips, which some described as having racist commentary. On April 7, deputies found three videos Dilks posted to his Tik Tok account, all showing him in uniform.
The first video indicated Dilks was leaving the internal affairs office. But, investigators noted the video background did not show the office or the building where it is located.
The second video showed Dilks sitting in his patrol car with his wife. The report said the couple were lip-synching lyrics from popular hip-hop songs and audio clips.
"The content of the audio clips, though subjectively may be considered by some to be culturally insensitive, appears to be attempts of humor and do not rise to the level of racist remarks," the report shows. "Nor are they indicative of a violation of agency policy regarding derogatory ethnic remarks."
Deputies said the songs and clips are publicly available for Tik Tok users. A third video showed Dilks simulate a traffic stop by approaching the window of a vehicle, driven by his wife, the report shows.
The three videos did not have indications of times and dates. Deputies noted they did not observe any racial or discriminatory language from Dilks or his wife in the three clips.
But, deputies said the videos, even though satire, did not shine a positive light on the agency. Deputies said the videos may be seen as content that undermines the sheriff's office.
Dilks was previously involved in several agency high-profile cases, including the mysterious disappearance of Assunta Susy Tomassi. In February, Dilks and deputy Sam Earman saved a woman by pulling her from an overturned car that crashed into a water-filled canal.