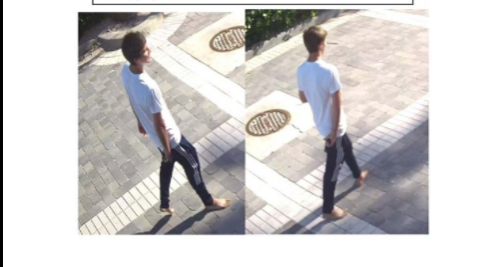 VERO BEACH — Police are searching for an unidentified teen who they said pulled out a gun during an argument with a group of men last weekend at a beach access area.
No injuries were reported, Vero Beach police Detective Chip Brock said. Brock said the juvenile is about 18 years old.
ATI: The pictured subject who brandished a hand gun during a disturbance at the Flamevine Lane beach access. White male, approx.18 yo, white t-shirt, dark colored Adidas warm up pants. If you have any information on the pictured subject, please contact Det.Brock at (772) 978-4661 pic.twitter.com/zvGgsn3IHA

— Vero Beach Police (@VeroBeachPD) May 7, 2020
Police responded to reports of a disturbance about 5:30 p.m. Saturday at the Flamevine Lane Beach access area. Witnesses told officers the teen, carrying a handgun by his side, was with other juveniles who chased a group of men from the location, Brock said.
It was unclear if the teen left the area in a vehicle or on foot.
Police released surveillance images Thursday showing the teen holding what appears to be a handgun. Brock said there is also video footage, but it was unclear if it would be released.
"In the video it definitely looks like a handgun," Brock said.
The youth was last seen wearing a white t-shirt, dark colored Adidas warm up pants and no shoes. Those who know the identity of the teen should contact Brock at 772-978-4661.
Officials previously closed county and city beaches March 22 because of coronavirus public health concerns. The beaches reopened April 28 after officials noted a decrease in positive coronavirus cases in the county.
Florida was also previously under a stay-at-home order. The regulation expired Monday when Gov. Ron DeSantis' plan to slowly reopen Florida took effect, allowing restaurants and retail stores to have limited indoor capacity.
Photo provided by Vero Beach Police Department