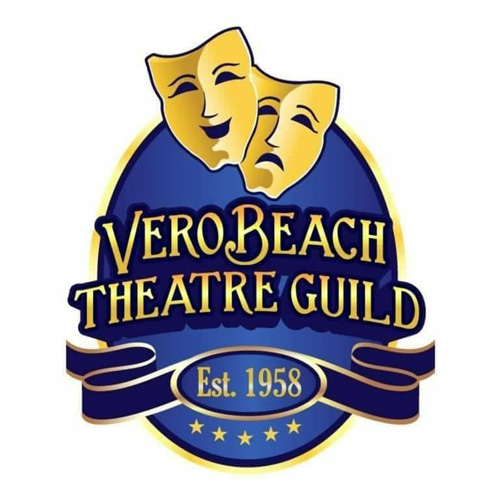 Theater, movies, wine and inspiration. They are all at your fingertips. So grab your cup of coffee, or one of those eight glasses of water, and start up your computer.
First up is "Digital Theatre," a new series being produced online by the intrepid volunteers at the Vero Beach Theatre Guild. Normally, this theater company would be getting ready for summer shows, announcing audition schedules, building sets and sewing costumes. But these are not normal times. So Theatre Guild volunteer Debbie Brandaur came up with the idea of play readings of 10-minute plays. In case you haven't heard of 10-minute plays, that is a relatively new theater genre. Similar to short stories vs. novels, a 10-minute play vs. a full-length play pits limited number of characters into sudden action, frequently involving conflict. They are at heart clever and witty. Brandaur thought this would be a good genre to produce online. She had barely put out the word when dozens of actors said they wanted to help. Brandaur, who reluctantly calls herself the "producer" of Digital Theatre, spent about two hours working their first foray, "A Matter of Husbands," which launched last week and attracted more than 200 viewers. She emailed the scripts to the two actors, then brought them onto Zoom video conferencing. On Zoom, they rehearsed and then recorded the reading, which is available on the company's special Facebook page. Digital Theatre's second reading, "No Frills Airline," launches Thursday, April 30. A satire, it concerns the ridiculous charges airlines impose. Directed by Rob Volsky, the production values in this are pretty impressive for something that was done in just a couple hours. Upcoming Digital Theatre productions include the comedies "A Conversation," "Who's on First" and "Less Soap, More Blood," which concerns an actress who keeps getting booked for soap commercials but would rather be doing drama. By the way, the Vero Beach Theatre Guild has postponed opening its next season until January 2021. It will return with "Jesus Christ Superstar," which ran for only five performances in March before having to close due to COVID-19. But the sets are still there, as are the costumes, so it makes great sense to dust everything off and bring it back, which is, when you think about it, rather thematic.
Now how about a little wine with your entertainment? The folks at the Vero Beach Wine and Film Festival are still hoping that their fifth annual festival will take place in June, but just in case they are ready to reschedule, leaving all pass purchases and filmmaker submissions still valid. And in the meantime, to get you in the mood for wine and film, they invite you to "Box Office Bottles," a series where each week, a filmmaker will suggest three films and wine expert Bob Stanley will select three wines that should pair felicitously with the films. The first group of three films was chosen by filmmaker Xaque Gruber, whose film "The" will appear later in the festival. The films Gruber selected all deal with the subject of writing. The three movies and their suggested wine pairing are: "The Lives of Others," a 2006 German thriller following a member of the 1984 "Stasi" – East Berlin secret police – and the suggested wine is a Heiz Eifel kabinett Reisling; try a Cotes-du-Rhone from the Saint Cosme vineyard when watching Woody Allen's 2011 "Midnight in Paris," which follows an American screenwriter who travels to Paris and through time; and while Greek wines are hard to find right now, Wayne suggests a Miner Vineyard Viognier when watching "Zorba the Greek," the classic 1964 film in which Alan Bates plays a tense British writer who befriends gregarious Zorba, played by Anthony Quinn, in his most memorable performance. All three films are available on Amazon Prime and on Vudu. To see Stanley talk about the wines he chose, visit https://vimeo.com/411593883 or just go to Vimeo.com and search for VBWFF. Organizers suggest buying the wines at Varietals & More, which you can reach at 772-217-2780 in order to reserve your wine.