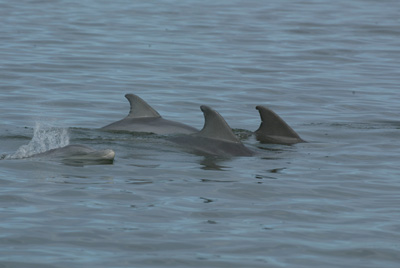 A recent statewide poll of registered Florida voters commissioned by the Clean Water Coalition of Indian River County and the Brevard Indian River Lagoon Coalition shows a vast majority believe state and local governments need to do more to protect water quality in springs, lakes, rivers and estuaries like the Indian River Lagoon.
And most of those surveyed indicated they are willing to pay slightly higher taxes to improve water quality.
The poll of 1,150 voters conducted by Florida Atlantic University and found 81 percent of respondents agree or strongly agree that state and local governments need to do more to clean up water bodies. Just over 62 percent said they agree or strongly agree to pay an extra couple of dollars per month to make that happen.
The two coalition groups that commissioned the poll favor funding water clean-up by partially reversing water management district property tax cuts ordered by former Governor Rick Scott, now a Florida U.S. Senator, in 2010.
They want water management districts' shares of property tax revenues to be restored by homeowners paying an additional $1.25 per month to address water pollution problems through septic-to-sewer conversions, sewage treatment plant upgrades, and other improvements.
Captain Paul Fafeita, president of the Indian River Coalition, said Floridians can't count on the Legislature to clean up polluted waterways, so it's up to Gov. Ron DeSantis.
"I am told this is an action that the Governor could do on his own," Fafeita said. "It doesn't have to be a legislative action. I was extremely pleased that the people were that strong in their feelings and beliefs that water quality needs more attention and more funding."
The poll was led by Dr. Monica Escaleras, FAU associate professor of economics and founder of the university's Business and Economics Polling Initiative.