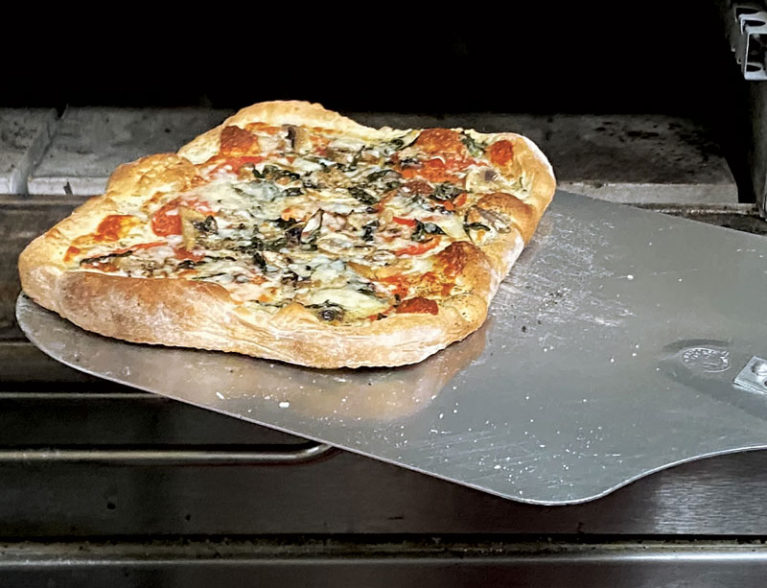 While COVID-19 has certainly put a damper on fine dining, one thing not in short-supply is take-out pizza.
Many of the eateries that keep Vero in pizza during normal times remain open, and now a white table-cloth restaurant is getting into the act.
The Amalfi Grille – best known for its chops and fresh seafood – is producing a limited number of gourmet Neapolitan pizzas for take-out that are, in a word, sensational.
A couple years ago, proprietor Bob Rose invested in a Blodgett – the Bentley of pizza ovens – with Rokite stone deck, and he and his team have been experimenting with flour and water ever since, trying to create a dough that yields a perfect, crispy crust.
Based on our sampling of one of his white pizzas, the Roberto, I'd have to say he's nailed it.
Over the years, several of our community's top chefs have toyed with bringing their take on a great pizza to Vero. Now, Rose has actually done it.
But he's only taking orders for a handful of pizzas a couple of nights a week.
You may have to get in line to try one.
I welcome your comments, and encourage you to send feedback to me at tina@verobeach32963.com.
Amalfi Grille
Address: 398 21st Street, Vero Beach
Phone: 772-564-8218