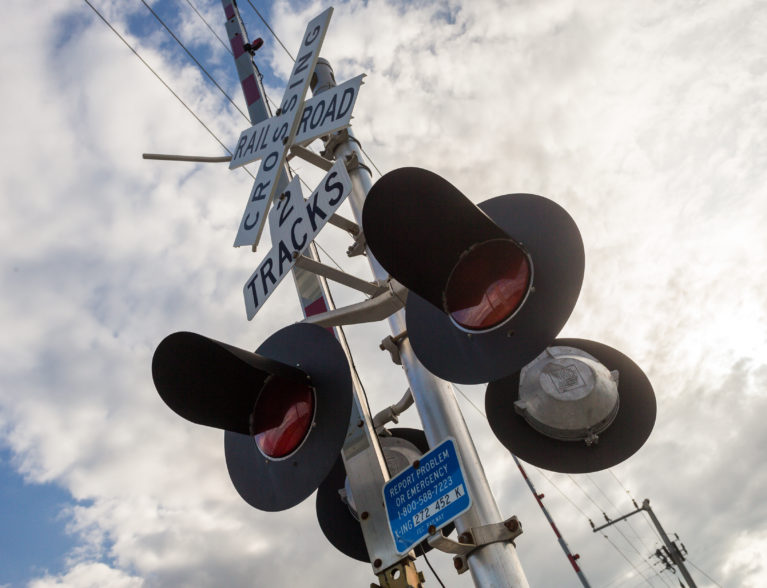 INDIAN RIVER COUNTY — Adverse macroeconomic and business conditions, like the impending recession induced by the coronavirus pandemic, were among the risk factors Virgin Trains USA identified in a federal securities statement.
But Virgin Trains risk managers did not specifically anticipate a national health emergency shutting down the South Florida passenger rail service, a 2018 preliminary stock prospectus says.
Nevertheless, the company suspended its Miami to West Palm service Wednesday evening and laid off 250 workers in response to the COVID-19 pandemic.
Despite that hit to its already strained finances – Virgin Trains lost more than $200 million during its first two years of operations in South Florida, records show – the company is forging ahead with construction of its Orlando extension.
VTUSA President Patrick Goddard said work on high speed passenger rail tracks will continue between West Palm Beach and Orlando in anticipation of extending service at the end of 2022.
"We are taking proactive measures with our Phase 2 construction teams in order to keep people employed and continue construction," Goddard said in a statement.
Virgin Trains is upgrading the Florida East Coast Railway from West Palm Beach to Cocoa and building new tracks from Cocoa to Orlando International Airport along the Beachline Expressway/State Road 528.
Indian River County residents will see 34 passenger trains per day traveling as fast as 110 mph on twin tracks running parallel to U.S. 1 and Dixie Highway if the service goes into operation.
As part of the project, Virgin Trains contractors staged a construction crane near the St. Sebastian River Railroad Bridge and started installing new railroad crossing warning gates in northern Indian River County.
The Roseland Road railroad crossing has been under construction for three months as contractors cleared trees and brush, set up two new warning gates and a new control box and placed foundations for two additional gates.
Johnson Brother Corp. mobilized a 290-ton Liebherr LR 1300 hydraulic lift crane north of the Roseland Road crossing to prepare for the replacement of the 94-year-old St. Sebastian River Railroad Bridge.
Contractors proceeded south to the Main Street railroad crossing near Louisiana Avenue in Sebastian where they set up two more new warning gates and two gate foundations.
The warning gate and safety structure at the County Road 512 eastbound railroad crossing are being moved 15 feet west to make way for a second track. New foundations were set in place so the new equipment can be bolted on.
Contractors also placed sets of four poured-concrete signal foundations at railroad crossings at Schumann Drive, Barber Street, 99th Street and 77th Street. They were manufactured by Dixie Precast Inc.
In addition, an assembled section of track and a pile of rocks were placed near the 45th Street railroad crossing in Gifford.
The flurry of warning gate construction in northern Indian River County followed the routine Virgin Trains contractors established in northern Palm Beach County, where several railroad crossings are in various stages of reconstruction.
Construction continued full blast last week at the closed Silver Beach Drive Railroad Crossing in Lake Park as workers paved the crossing and nearby intersection with Dixie Highway.
Contractors have been working north from the VTUSA maintenance facility in West Palm Beach, clearing vegetation along the right-of-way, grading the roadbed for a second track, burying fiber optic cables and installing new warning signals and gates.
Virgin Trains suspended its South Florida train service a week after scaling back to 14 trains per day from 34 as the coronavirus spread and commuters and tourists reduced their travel.
Two VTUSA trains sat parked Thursday in the maintenance yard, 603 15th St., West Palm Beach.
A mile-and-a-half south at the VTUSA/Brightline train station, a handful of workers were still cleaning up and removing personal belongings Thursday.
Hunter Johnson, a laid-off commissary worker, said the employees were told about the service suspension and layoffs Wednesday evening at the stations in West Palm Beach, Fort Lauderdale and Miami.
The layoffs affected baggage attendants, train attendants, station attendants, guest services agents, commissary workers, security guards and managers, among others, Johnson said.
Even though the workers were told the layoffs were until further notice, Johnson said, he hopes to return to work if Virgin Trains resumes service.
"It was basically like a family," Johnson said. "Anytime you come in, everyone is happy to work with each other. Even on the crazy times, we would all still work together."