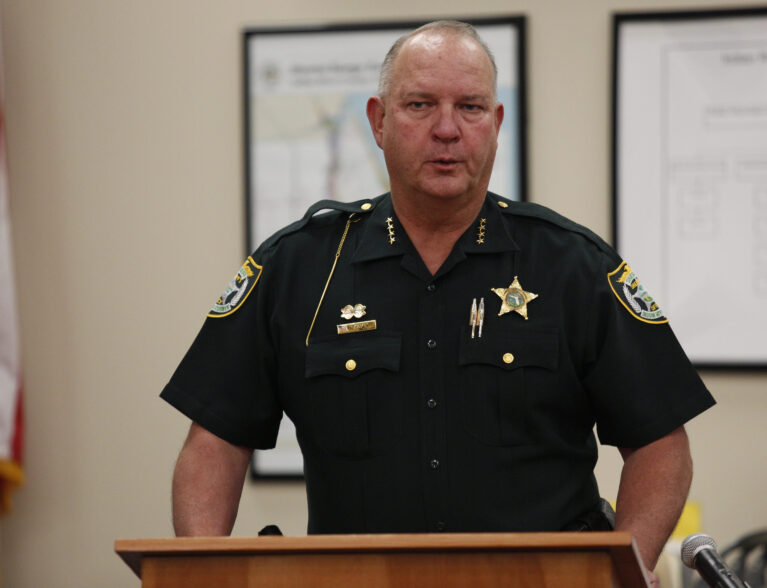 INDIAN RIVER COUNTY — The combination of kids and college students being out of school because of COVID-19 precautions, snowbirds being gone and local families experiencing financial strain due to job loss could mean an increase in property crimes and disturbances, police warn.
Sheriff Deryl Loar said in a press conference on Friday that he's already seen an uptick in juvenile offenses since school has been out of session. He urged parents and guardians to keep track of where their children and teens are, what they are doing and who they are with while out of school.
"Please stay home and behave yourself," Loar said. "This is serious business. This (virus) is going to pass."
On Wednesday, a 14-year-old Gifford teen, who deputies said fired two rounds inside a car during a drug deal turned robbery, was arrested. No one was injured in the shooting, which occurred inside Pemberly Palms Apartments.
The teen was charged with armed robbery with a firearm and discharging a firearm in public or on residential property. In an effort to prevent crimes such as this and many others, Loar wants parents to watch their children.
At all times, but especially now:
– Remember to lock vehicles and don't leave valuables, cell phones or electronics inside your car.
– Lock doors and windows, and close garage doors, even when going out for a quick errand.
– Secure bicycles, kayaks/canoes and outdoor/sports equipment.
– Be a good neighbor and keep an eye on vacant properties on your street.
– Call law enforcement if you see suspicious activity.
Loar said with family members together in close quarters for extended periods of time, he's also seen an increase in domestic violence and child abuse, and he's more concerned than usual about crime related to alcohol and drug abuse.