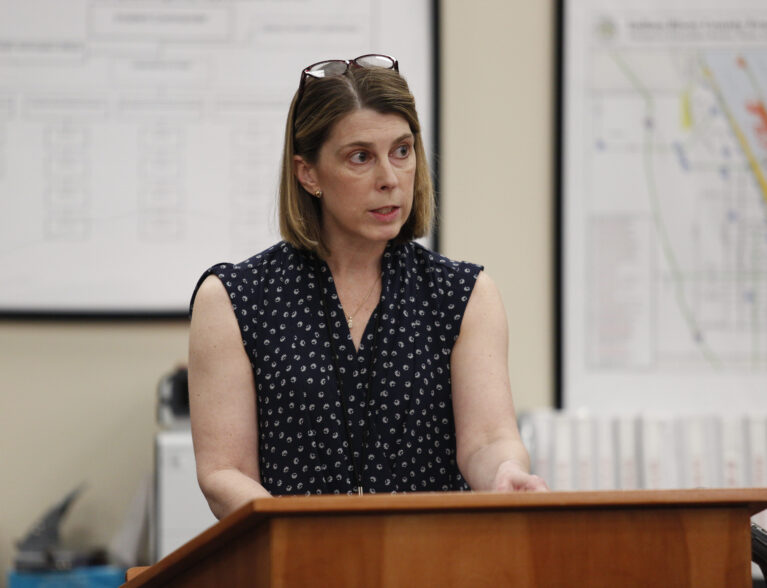 INDIAN RIVER COUNTY — With the majority of local coronavirus cases being in Vero Beach, health department officials reminded residents across the county to regularly monitor for potential symptoms.
"We're directing them and their close contacts to self-isolate for 14 days," Florida Department of Health Officer Miranda Hawker said in a Friday news conference. "Everyone should be paying attention to their symptoms and staying at home when they feel sick."
Out of the reported 14 Indian River County cases, nine were within the city of Vero Beach, Hawker said. One person was hospitalized, but later released and is self-isolating at home, Hawker said Friday.
Further details on that person were not released because of privacy laws. The other people who tested positive are also self-isolating, Hawker said.
No deaths have been reported in the county as of Friday evening.
Miranda Hawker, Health Officer, gives update on local coronavirus cases Friday. #VeroNews pic.twitter.com/aPFYxgFt0f

— Nicholas Samuel (@JournalistNickS) March 27, 2020
Hawker advised that those age 65 or older, who are more vulnerable to having complications from the virus, to stay home. She said anyone with serious underlying health issues such as chronic lung disease, cancer, diabetes or liver disease should also stay at their residences.
Those who think they might have the virus, also called COVID-19, can call Cleveland Clinic Indian River Hospital at 772-226-4846. The hours of operation for appointments and drive-thru testing are 9 a.m. to 5 p.m., seven days a week.
Indian River County Sheriff Deryl Loar said one deputy and a 911 operator are awaiting their test results. Both employees are self-quarantined and the health department is tracing their contacts, Loar said.
Loar said the county has seen an increase in domestic violence, vehicle burglaries, juvenile crimes and behavioral health issues. This follows the recent closings and restrictions of several businesses and public places statewide – including bars, beaches and restaurants – under orders by Gov. Ron DeSantis in an effort to stop the spread of coronavirus.
"Please stay home and behave yourself," Loar said. "This is going to pass."
Earlier this week, DeSantis asked those coming to Florida from affected states like New York and New Jersey to self-isolate for 14 days. Loar said deputies will not be stopping vehicles with out of state tags from New York, New Jersey, Connecticut or Los Angeles.
Cory Richter, the former deputy fire chief, is helping with local agencies' responses to COVID-19. Richter said the hospital's drive-thru testing has had 1,631 calls to the hotline, 127 appointments and 126 tests performed, so far.
Hawker said the health department has done 159 tests so far, with 14 testing positive and 16 pending results. Cleveland Clinic has done 249 tests, with 206 pending results.
Health officials said there were no shortages of testing kits in the county. Richter said the first responder agencies and hospitals have enough personal protection masks, for now.
That could change if the number of positive cases county wide increases. Another shipment of gear was expected to arrive sometime next week.
Some of the protection gear is going to nursing homes, officials said. Health officials reminded residents to remain patient during this time.
"People should be patient to flatten the curve," Hawker said. "I think we could be dealing with this for several months. We all have to work together."
Photos by Kaila Jones