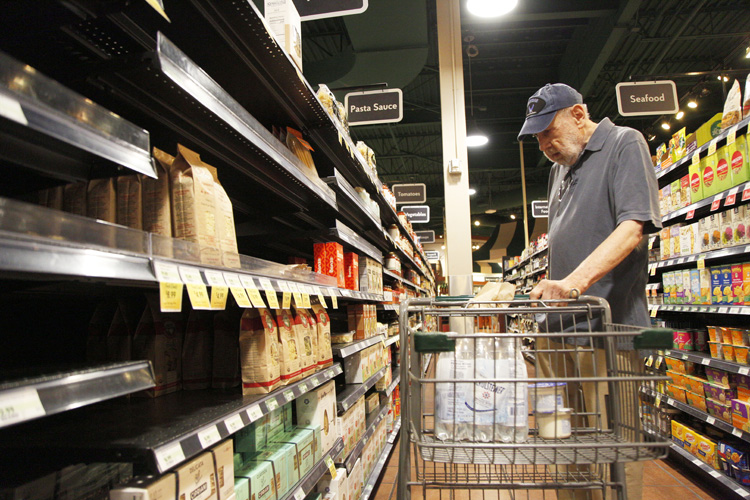 Though younger people are also testing positive for COVID-19 – two of Indian River County's cases are 25 and 30 years old – experts still agree that senior citizens are most at risk for serious complications that require hospitalization.
So retailers are now offering dedicated times for seniors-only shopping.
These seniors-only hours are in the morning after stores have been stocked and presumably cleaned overnight. Here is a roundup of what select stores are offering:
Publix – 7 a.m. to 8 a.m. Tuesdays and Wednesdays for age 65 and older.
Fresh Market – 8 a.m. to 9 a.m. daily for seniors.
Countryside Citrus – Curbside service throughout open hours to keep all customers safe.
Walgreens – 8 a.m. to 9 a.m. Tuesdays for ages 55 and older, plus senior discounts all day.
Wal-Mart – One hour before public opening hours on Tuesdays for shoppers age 60 and older.
Target – The first hour of shopping every Wednesday for those most vulnerable, including seniors, pregnant women and people with underlying health conditions.
Dollar General – The first hour of shopping every day for seniors.
All opening hours above are subject to change, which is why some stores say the "first hour" instead of citing specific times. Stores have been reducing their hours of operation, especially in the evenings, so before venturing out for needed supplies, it's best to check the store's website or call to make sure it is open.
Many stores are also offering ways to order online and have items brought to your car, or delivered to your doorstep via services like InstaCart and Shipt.