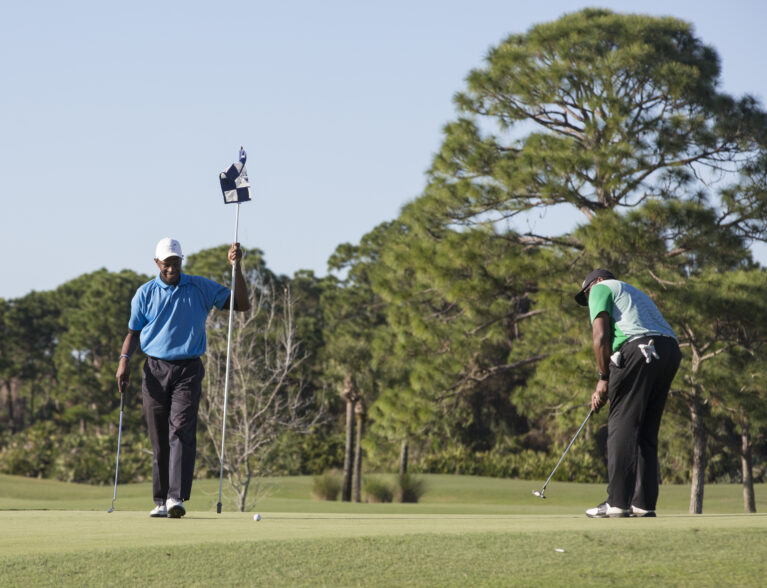 Hoping to reduce the spread of the coronavirus locally, County Administrator Jason Brown ordered the closure of Sandridge Golf Club after the final group completed its round Friday evening – one day after the first confirmed case in the Vero Beach area last week.
Sandridge Golf Director Bela Nagy said he didn't know when the club's two 18-hole courses – The Lakes and The Dunes, owned and operated by the county – might reopen.
"It's indefinite," Nagy said, "but it's safe to say we'll be closed until the virus no longer poses a threat."
Considered one of the top public-course clubs in Florida, Sandridge remained busy last week, despite the growing threat posed by the virus. Nearly 500 rounds were played Friday.
"All week long, everyone was so appreciative to us for being open," Nagy said. "People need recreation, especially during stressful times like this."
However, the club's heavy traffic made it difficult for employees and golfers to maintain the social distancing recommended by local, state and national health officials.
Unlike private golf clubs that remain opoen, where members were able to ride alone, Sandridge didn't have enough carts to similarly accommodate golfers who played there. Also, Brown was concerned about golfers interacting with clubhouse, pro shop and bag-drop attendants.
Many of the public courses in South Florida – particularly in Dade, Broward and Palm Beach counties, where the number of confirmed coronavirus cases continues to soar – had closed earlier.
"We were the next to fall," Nagy said. "It was only a matter of time before we saw it here."
Meanwhile, the Sebastian Municipal Golf Course remained open at the start of the week and, with Sandridge closed, enjoyed a busier-than-usual weekend.
Some virus-related changes have been implemented, Sebastian Golf Director Greg Gardner said, referring to golfers using carts being required to ride alone, a four-person limit in the pro shop and allowing golfers to walk the course rather than ride – something normally permitted during the busy season only late in the afternoon.
Also, Gardner and his staff continue to wipe down carts with disinfectant after each use.
"We keep making modifications, doing the best we can keep things going," Gardner said. "We're not doing this just for revenue. I've been overwhelmed with thank-yous from people who just want to get out of the house and get some sunshine and fresh air."