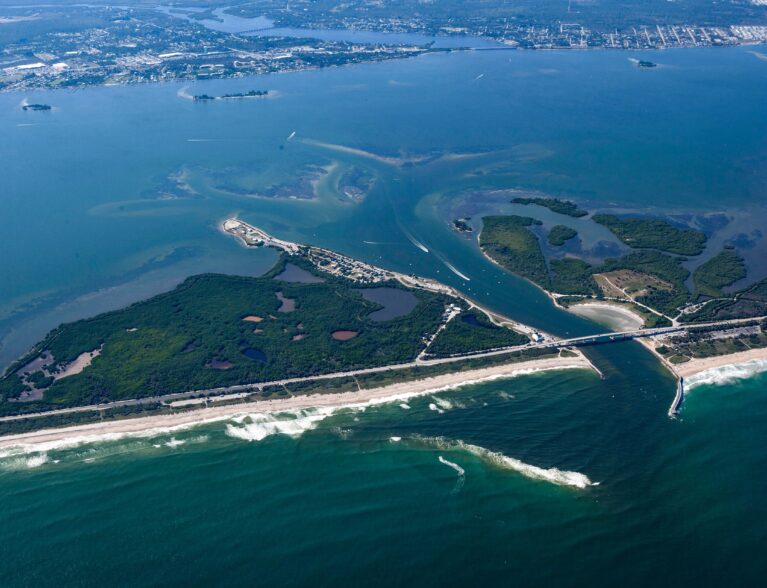 *This story will be updated consistently as new cancellations or closings are made. 
Due to health concerns over the possible spread of the coronavirus, several agencies and organizations have cancelled or postponed upcoming events, or closed their facilities altogether. Below is a list of closings, along with events that have been cancelled or postponed.
Monday, the Florida Department of Environmental Protection closed all state parks. The parks across the state, including the Sebastian Inlet and St. Sebastian River Preserve State Park in Indian River County, closed at 8 a.m. Monday, officials said.
"DEP has taken many measures to continue providing resource recreation at our state parks during this time, such as limiting operating hours and reducing visitor capacity at parks with high visitation. Unfortunately, this has not resulted in the reductions needed to best protect public health and safety as Florida continues to mitigate the spread of COVID-19," park officials said in a statement.
"We appreciate the public's cooperation and understanding as we work to prioritize the welfare of our communities and staff. We look forward to welcoming you again to our award winning state parks as soon as possible."
The Vero Beach Police Department and Indian River County Supervisor of Elections Office also announced its offices would be closed to the public starting Monday.
On March 20, the city of Sebastian announced city hall and all other facilities are closed until further notice. City officials are asking residents to conduct business remotely by phone or email.
The golf course and boat ramps are still open, Sebastian officials said. The police department lobby is also still open.
The Indian River County Sheriff's Office was also impacted by the novel coronavirus. On March 19, the sheriff's office announced the administration building, human resources facility, agency courthouse offices and the g-sub building will be closed to the public.
The closings took effect the next morning. The corrections facility is also closed, with the exception of people posting bonds for inmates or depositing commissary funds for inmates.
The sheriff's office also temporarily suspended a variety of services, including fingerprinting and all civil processing at the Indian River County Courthouse.
On March 20, the tax collector's office suspended all services requiring in-person contact, including road tests for driver's licenses, at its four locations. The property appraiser's office also suspended its in person services.
Residents can access the websites for both offices to make payments or for other services.
The Mardy Fish Children's Foundation Tennis Championships – scheduled for April 26 through May 3 – was postponed. The Vero Beach Heritage Center & Citrus Museum is temporarily closed.
On March 18, McKee Botanical Garden announced it is closed until further notice.
All garden activities, classes, programs and guided tours are cancelled through April 1, according to the McKee website. The 3rd Annual Garden & Antique Show and Sale, scheduled for this weekend, is cancelled.
All Indian River Habitat for Humanity operations were suspended until April 2. Ulta Beauty announced it would close its doors starting from March 19 until March 31.
The Humane Society of Vero Beach & Indian River County is only allowing appointments at its adoption center, receiving center and wellness clinic. The dog park and thrift stores are closed until further notice.
On March 17, the virus caused three major businesses – AMC Theatres, Macy's and McDonald's – to temporarily close its inside services to customers
On a Twitter social media post, AMC Theatres announced all of its locations, including the one at Indian River Mall, are shut down for at least six-to-12 weeks.
"We will continue to monitor this situation very closely," the agency said in a Twitter post. "We look forward to the day we can again delight moviegoers nationwide by reopening AMC movie theatres."
Pre-purchased tickets will be refunded automatically, the company said. Those who want more information can check AMC Theatre's website. 
Also on March 17, retail giant Macy's announced it would temporarily close all stores nationwide, effective immediately, through March 31 in response to the widespread outbreak. In January, Macy's announced it would permanently close three locations – including the one at Indian River Mall – but official closing dates were not available.
On March 17, Gov. Ron DeSantis announced all bars and nightclubs in Florida would close for 30 days, starting at 5 p.m., a move that several other states have already implemented. DeSantis later ordered all gyms and fitness clubs to close, and limited restaurant services statewide to only drive-thru or delivery.
Vero city hall was also impacted by the virus. Vero Beach officials announced on its website all city hall meetings will be cancelled from Wednesday through April 3.
But, Vice-Mayor Laura Moss clarified the cancellations are only for board and commission meetings. Moss said city council meetings will continue as scheduled.
"We need to have these meetings to reassure people. I want people to follow this so they can understand what's happening," Moss said Monday. "We're taking precautions. I encourage people to watch the meetings online on the city's website and to stay involved."
The city announced all group events, activities and classes are cancelled. All recreation facilities are closed.
Leisure Square, Riverside Racquet Complex and Vero Beach Community Center are closed. Residents should handle their business with the city online or over the phone.
On March 20, county officials announced all of its office buildings will close to the public, effective immediately.
The Emerson Center is also closed until further notice. The 7th Annual Jackie Robinson Celebration Game – scheduled for April 15 at the Jackie Robinson Training Complex – was cancelled, according to United Way of Indian River County.
Another major event cancelled amid public health concerns from the coronavirus is the Vero Beach Air Show, previously scheduled for April 25 and April 26 at the city's airport. The board of directors made the announcement Saturday on its website.
"All purchased tickets and parking permits will be honored at the next scheduled Vero Beach Air Show," officials said. "Thank you for your continued support."
The Navy Seal Museum is closed from March 17 through March 27. Staff will continue to work remotely and be available by email or phone.
The Vero Beach Museum of Art is closed until April 5. The museum also cancelled all public programs and Museum Art School classes through April 19.
On March 13, the State Board of Education ordered all schools in Florida to close from March 16 to March 20. Later, the closure was extended to last until April 15th.
The School District of Indian River County goes on spring break March 23 through March 27. School officials issued out laptops to students last week.
Some teachers have connected with their students and given them materials to stay engaged, school district spokeswoman Cristen Maddux said. But, Maddux clarified the district plans to implement its instructional provision plan – where students can start completing assignments again – after spring break ends.
Several school district board meetings – scheduled for upcoming days – have been cancelled.
The school district has cancelled sporting events as well as a planned job fair, its School Choice event, and out of state travel. The Gifford Youth Achievement Center is also closed.
All GYAC student programs and activities were cancelled.
Crossover Mission, a basketball-training and academic-mentoring program focused on youth, has also suspended its programming. All Pelican Island Audubon Society field trips for the 2019-2020 season were cancelled.
St. Edwards School suspended all school-related activities. The school also suspended co-curricular activities, including athletics, on and off campus until further notice.
The Community Church of Vero Beach announced there would be no in-person worship for the last three Sundays of the month. Some grocery stores and businesses are also making changes to prevent a possible local coronavirus outbreak from spreading.
Publix announced it would start closing stores companywide at 8 p.m. – two hours earlier than normal. The change allows for workers to conduct additional cleaning measures and restock products on shelves.
Retail giant Walmart announced stores and neighborhood markets would be open from 6 a.m. to 11 p.m., starting Sunday. The company noted stores that are already operating under more reduced hours will keep their current times of operation.
The Youth Guidance Mentoring Academy is closed for the next two weeks. The Indian River County Sheriff's Office has postponed all current and future events, including neighborhood watch meetings and the citizen's academy.
Other agencies and groups have made similar decisions and are listed below.
Have a cancellation or postponement to announce? E-mail nicksamuel32963@gmail.com
Indian River County School District:
Teacher Job Fair – Friday, March 13
School of Choice event – Saturday, March 14
All further school-related out of state travel is CANCELED for the remainder of the school year
Decisions regarding in-state travel will be made as we receive information from the CDC and our Health Department
All public performances at Vero Beach High School Performing Arts Center have been cancelled from March 13 to March 29.
Laura Riding Jackson Foundation
The 10th Annual Poetry & BBQ – scheduled for April 5th – was cancelled.
The writing office is closed until April 6th. Writing groups may continue to meet virtually in the meantime.
The historic home will be closed to visitors until April 11.
Cleveland Clinic – Indian River
In an abundance of caution for our community and caregivers, we are postponing all events and/or suspending all caregiver participation at events effective immediately through the next 30 days.
The hospital restricted visitors at its locations. The exceptions are for pediatric patients, labor and delivery patients and end-of-life circumstances.
The hospital postponed all non-essential procedures.
Riverside Theatre
All performances of "La Cage aux Folles," "Bakersfield Mist" and "The Bodyguard" are cancelled.
All classes are cancelled.
The celebration gala starring Kelli O'Hara will be postponed until further notice.
Brevard Symphony Orchestra:
"Please watch for announcements concerning the April 3 concert," officials said. "Our primary concern is to keep our patrons safe and healthy during this difficult time. We apologize for any inconvenience caused by this last minute change."
Vero Beach Chamber Orchestra
Concert No. 2  will hopefully still be held on Sunday, April 26, at 2 p.m.
Main Street Vero Beach
Hibiscus Festival – March 28-29: postponed to future date
First Presbyterian Music and Arts
Belyavsky concert postponed – A highly anticipated piano concert featuring Sergey Belyavsky alongside Dr. Jacob Craig, Director of Music and Arts at First Presbyterian, has been postponed due to the European travel ban. Mr. Belyavsky will be unable to travel from Russia to the United States for the previously advertised performance date. The new tentative date for the performance Friday, April 24, at 7 p.m. in the First Presbyterian Church sanctuary, 520 Royal Palm Boulevard, Vero Beach.
Riverside Theatre
Gala with Kelli O'Hara – postponed to future date
Emerson Center (closed until further notice)
Space Oddity – The Music Experience of David Bowie, scheduled for 7 p.m. March 26, was postponed until further notice.
Classic Albums Live – Fleetwood Mac's Greatest Hits, scheduled for April 2, was postponed until further notice.
Peter Asher (of Peter and Gordon Fame), scheduled for April 9, was postponed until further notice.
Vero Beach Theatre Guild
The production "Jesus Christ Superstar" was postponed.
FAU/Harbor Branch
In-person classes/lectures postponed. The university is actively monitoring the evolving situation and is providing frequent updates. Public Offerings Currently Postponed or Closed: Ocean Science Lecture Series, Marine Science Friday Lecture Series,Ocean Discovery Visitors Center, Public Tours, Speakers Bureau.
Stay tuned for when in-person classes, tours and outreach will resume.
Indian River State College
Spring commencement ceremonies have been postponed until further notice. The college is working to make sure spring graduates have a future opportunity to participate in commencement exercises.
Planetarium shows are suspended until at least April. This includes the Evening Star shows for tonight and tomorrow, as well as Kids Space activities scheduled for this weekend. In lieu of a refund, ticket holders can automatically donate the value of their ticket to the College. Ticket holders requesting a refund should contact the box office Monday through Friday by sending email to boxoffice@irsc.edu or by calling 772-462-4750 or 1-800-220-9915.
All athletic events are suspended until at least March 28.
All performing arts events scheduled for the McAlpin and Wynne Black Box theatres are canceled through at least March 28. In lieu of a refund, ticket holders can automatically donate the value of their ticket to the College; a large portion of ticketing revenue goes toward student scholarships. Ticket holders requesting a refund should contact the box office Monday through Friday by sending email to boxoffice@irsc.edu or by calling 772-462-4750 or 1-800-220-9915.
Public pool hours are canceled indefinitely.
The Volunteer Income Tax Assistance (VITA) session for March 26 is canceled.
Project Easter Smile has been postponed indefinitely.
The 2020 Florida Hope Exercise planned for April 1 to April 6 is canceled.
 The Graduate School Fair scheduled for April 1 is postponed and is expected to be rescheduled for a future date.
 A Job Fair planned for April 9 is postponed and is expected to be rescheduled for a future date.
 All other college activities are suspended indefinitely.
Classes were moved to online format. Students who already take online classes will resume as expected March 23. Students who attend classes in person will transition to online classes March 30.
The college will maintain operations remotely with limited on-site services.
Friends of the Carr Refuge
March into Turtle Season is postponed.