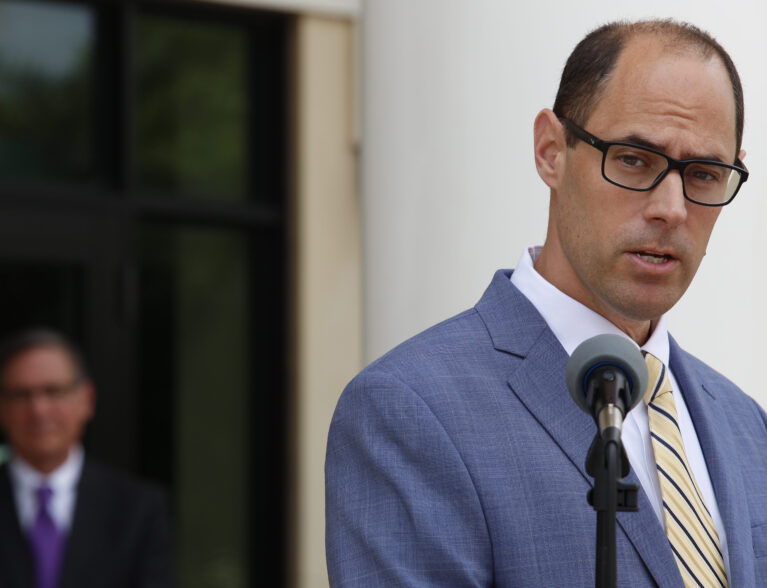 INDIAN RIVER COUNTY – Upon news that two Indian River County residents have tested positive for COVID-19, County Administrator Jason Brown announced Friday that all county offices would be closed to in-person services, effective immediately.
The goal is to minimize contact between county staff, who will still be working in the buildings, and the general public, to stop the spread of the novel coronavirus. As of Friday afternoon, the virus had affected at least 474 Florida residents, causing 10 deaths, health officials said. 
"Our number one priority is the health and safety of all our residents," Brown said during a Friday news conference. "We remain in constant contact with the health department and will continue to give our residents access to the most accurate and up-to-date information."
Two Indian River County residents – a man and woman – have already contracted the illness. Health officials said the man and woman are both self-isolating; updates on their conditions were not available.
#CoronaVirusUpdate – Indian River County Administrator Jason Brown says County offices are now closed to the public to limit physical interaction. The move is an effort to stop the spread of the coronavirus, which two county residents have tested positive for, so far. #VeroNews pic.twitter.com/3I8h1Kp9yv

— Nicholas Samuel (@JournalistNickS) March 20, 2020
Susan Adams, chairwoman of the board of county commissioners, said Indian River County has a history of coming together during difficult times to support each other.
"The county has been preparing for this," Adams said. "We will get through this together. The health of our residents is our foremost concern."
Residents can still take care of county errands even with offices being closed.
Many things can be accomplished online via the various departments on the county website www.ircgov.com, Brown said. Brown said the county and Sandridge Golf Club courses will also close at end of the business day.
City officials, stores and organizations announced several other closings this week.
At 8 a.m. Saturday, the county will activate the Emergency Operations Center at Level 2. People with questions can call (772) 226-4000 during regular business hours for answers to COVID-19 related questions.
*Writer Nick Samuel contributed to this report
Photos by Kaila Jones
Miranda Hawker, administrator of Florida Department of Health in Indian River County speaks outside of the Indian River County Administration Building during a press conference addressing COVID-19 in the county.[Kaila Jones/32963]
Dr. Greg Rosencrance, president of Cleveland Clinic Indian River Hospital, speaks outside of the Indian River County Administration Building during a press conference addressing COVID-19 in the county.[Kaila Jones/32963]
Miranda Hawker, administrator of Florida Department of Health in Indian River County speaks outside of the Indian River County Administration Building during a press conference addressing COVID-19 in the county.[Kaila Jones/32963]