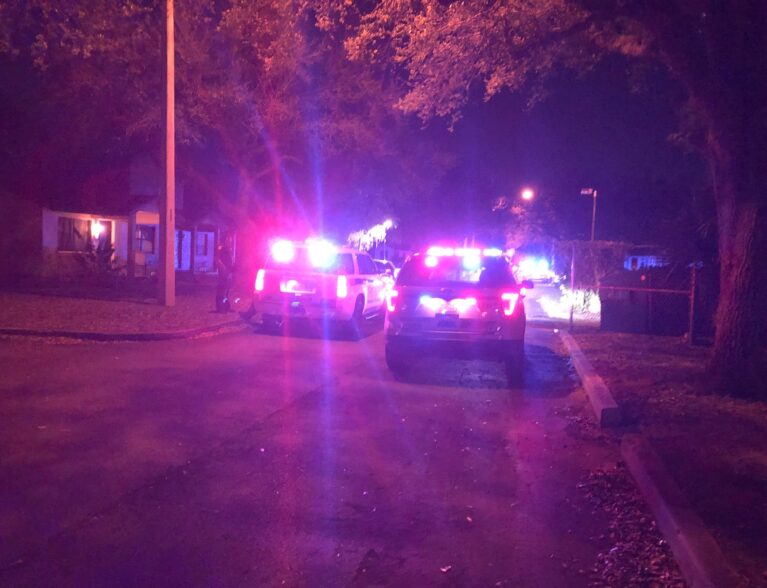 INDIAN RIVER COUNTY — A 15-year-old is recovering with a gunshot wound to his left cheek as deputies continue to piece together information that led to the Monday shooting.
Indian River County deputies interviewed residents Monday night at Victory Park Apartments, located off 49th Street. Deputies, who received conflicting statements from residents, believe the shooting happened at the complex.
"Everyone said it was an accidental shooting. There's no indication it was self-inflicted," Indian River County sheriff's spokesman Maj. Eric Flowers said. "A name was mentioned. We have yet to verify anything about the person. We're still interviewing witnesses."
As of Tuesday, deputies were not looking for a person of interest or suspect. It was unclear if deputies found any evidence at the apartment complex.
Flowers said another person drove the wounded teen to Cleveland Clinic Indian River Hospital about 6 p.m. Monday. The teen was then taken to Lawnwood Regional Medical Center & Heart Institute in Fort Pierce with non-life threatening injuries, Flowers said.
Deputies spoke with the injured youth at the hospital. The teenager said he was sitting in a parked vehicle at Victory Park Apartments when a person pulled out a silver semi-automatic pistol and pointed the gun at his face, a sheriff's report shows.
The person then shot the teen, according to the teen's statement. The juvenile ran to his home to tell his mother before being driven to the hospital, reports show.
This is the third reported shooting to occur in Indian River County so far in 2020.