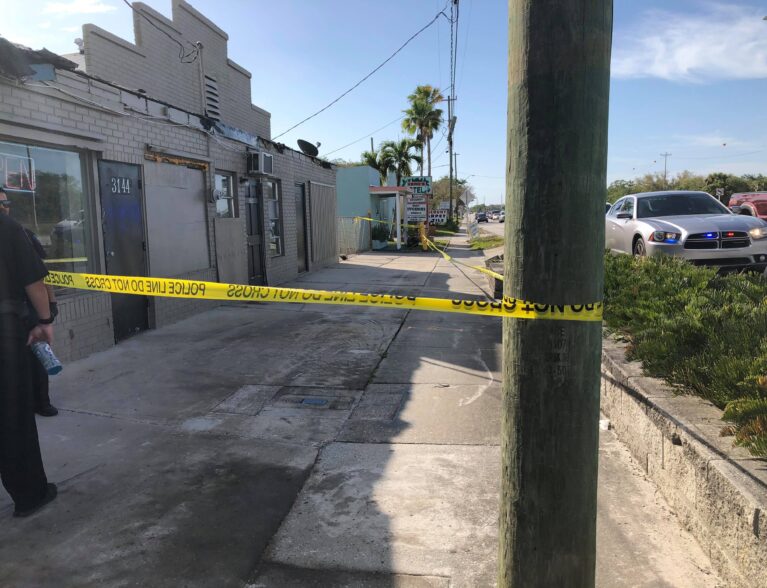 VERO BEACH — A man and woman have life-threatening injuries after being stabbed Tuesday morning, police and fire rescue crews said.
"It appears to be a domestic violence incident that happened inside an apartment," Vero Beach police spokesman Master Officer Darrell Rivers said. "Both victims share the apartment together."
.@VeroBeachPD waiting for a search warrant to inspect an apartment where a double stabbing happened Tuesday morning. The apartment is located at U.S. 1 and Aviation Blvd. The stabbing left a man and woman with serious and critical injuries, fire rescue crews say. #VeroNews pic.twitter.com/G8CLstqDey

— Nicholas Samuel (@JournalistNickS) March 3, 2020
The woman called 911 about 7:41 a.m. Tuesday and said she was stabbed, Rivers said. Vero Beach police responded to the studio apartment in the 3100 block of U.S. 1, near Mike's Cut Rate Furniture and the Vero Motel.
When officers arrived, they found a man who was also stabbed, Rivers said. The man and woman were both taken to Lawnwood Regional Medical Center & Heart Institute in Fort Pierce, Indian River County Fire Rescue Battalion Chief Kyle Kofke said.
The man, who appeared to have critical injuries, was flown, officials said. The woman, who appeared to have serious injuries, was taken by ambulance.
Vero Beach police are investigating what led to the stabbing. Officers were working to get a search warrant to look inside the apartment for evidence.
No further details were immediately available.
Photos by Nick Samuel
This story will be updated.