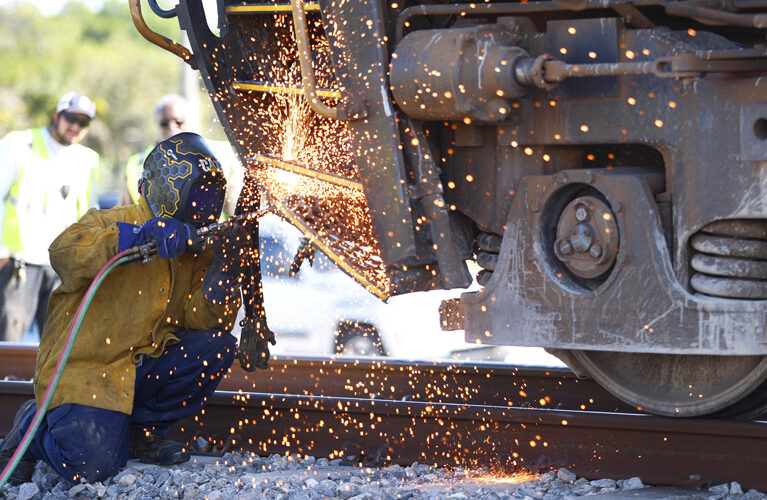 Update: All railroad crossings in Vero Beach have reopened following a collision between a semi-tractor trailer and a freight train this morning.
---
VERO BEACH — It will be a little longer before train crossings in Vero Beach reopen following the collision of a train and a semi-tractor trailer Saturday morning.
Vero Beach Police spokesman Darrell Rivers said they expect the road crossings to open around Noon. An FEC train hauling more than a mile's worth of freight cars is blocking crossings south of Aviation Boulevard. Crossings between Aviation and 12th Street are closed and Vero Beach Police is on scene to ensure traffic is re-routed.
Rivers said the semi-tractor trailer was a "low-boy" that got hung up on the crossing just south of Aviation at 7:18 a.m. The driver attempted to disconnect the truck from the trailer before a northbound train come up the tracks.
"We're lucky," Rivers said. The driver was uninjured and the trailer was empty.
The plow on the front of the train's engine sustained extensive damage but the engine itself is still functional.
Rivers explained that crews are working to clear the damaged plow so the engine can continue on its way and clear the crossings.
"It's going to be a couple hours," Rivers said.
Photos by Kaila Jones with contributed photos from Vero Beach Police Department