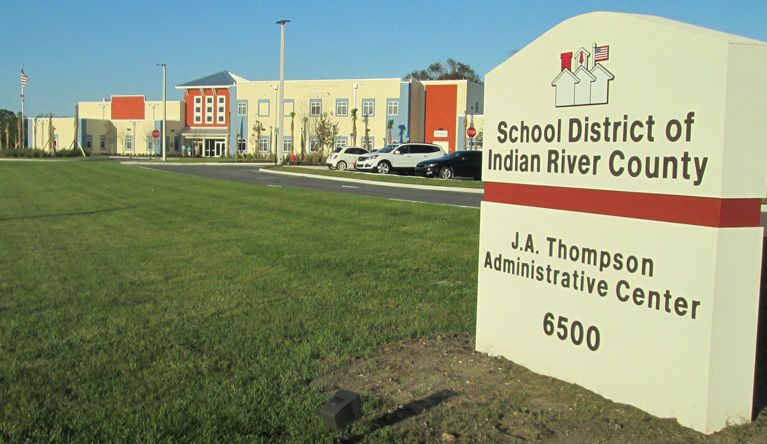 Halfway through fiscal year, Indian River School District is already bleeding $2 million in red ink, a budget deficit that will force the district to make "drastic" cuts or dip into its dwindling reserves, Superintendent David Moore recently told his board.
"This year's budget is already $2 million over our allotment at the mid-year," Moore told the board during its Feb. 11 work session. "Meaning that if we don't do things that are drastic, we'll have to dip into our reserves at the end of the year and take out $2 million in order to cover our expenditures."
While concerning, the news didn't surprise the board. Last summer Interim Superintendent Susan Moxley and Chief Financial Officer Ronald Fagan warned that a deficit was likely.
The problem they explained, is that former Superintendent Mark Rendell and previous boards continued to overspend every year. Instead of making needed budget cuts, Rendell and the board on multiple occasions used fund reserves to cover operating expenditures.
Rendell resigned last May after the current board refused to renew his contract beyond the 2019-20 school year.
Under Moxley and Fagan's direction, the board last summer approved a $301 million budget for the 2019-20 school year, which includes a general operations budget of $149,743,361.
The State requires school districts to maintain a minimum of 3 percent of the operating budget in a reserve fund, which amounts to $4.49 million in this case.
In addition, the school board has its own policy that requires a 5-percent reserve, which comes to $7.49 million.
The district currently has $7.89 million in reserve, about $400,000 more than the board-mandated minimum. If the district has to withdraw $2 million from the 7.89 million to balance its budget, that would leave $5.89 million, plunging the district far below the board minimum and coming much closer to the state minimum
Moore said he and Fagan are searching for ways to consolidate and reassign job duties and eliminate service redundancies to save the district money.
Earlier this month, the School Board approved a re-organization plan proposed by Moore that eliminated several vacant positions and created several new positions, including a Deputy Superintendent, which will save the district a total of $76,450, according to Moore.
In addition, two weeks ago Moore and the School Board decided to seek letters of interest for a new school attorney, which Moore said could result in "substantial" savings for the district.
The district's current, longtime attorney, Suzanne D'Agresta, is one of the highest paid school attorneys in the state.
Over the past seven years, the district has paid D'Agresta more than $2.4 million in legal fees and travel expenses.
In addition, the district has also had to cough up another $2 million during the same period to pay other law firms that D'Agresta has hired to help her fight lawsuits and complete other legal work, according to school financial records.
These legal expenses are much higher than those in other nearby school districts which are larger than the Indian River County district.