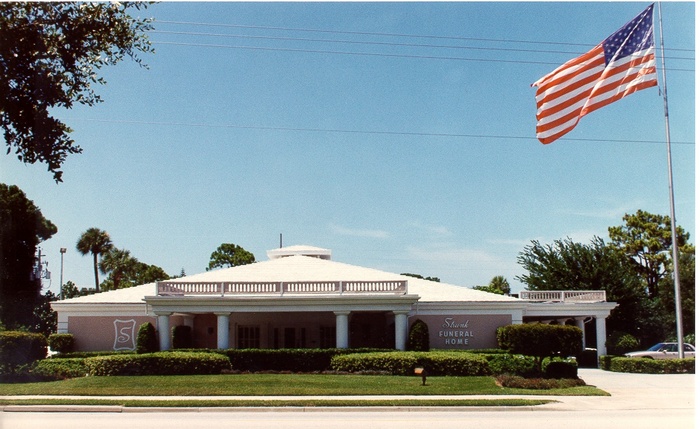 INDIAN RIVER COUNTY  — Glenn Strunk, longtime owner and funeral director of Strunk Funeral Homes & Crematory, died at his home early Wednesday, family members and funeral home officials confirmed.
He was 79 years old, family members said.
Strunk, who was also an embalmer, moved to Vero Beach in 1972, according to the Strunk Funeral Home website. Strunk worked as a funeral director at Floyd Funeral Home.
When Strunk became a part owner in 1973, the facility's name was changed to Floyd/Strunk Funeral Home. Over the years, the facility acquired different locations.
When the second owner, Hamilton H. Floyd, retired, the facility gained two new locations in 1982 and 1983, the website shows. One building is located at 916 17th St., Vero Beach, and the other is at 1623 N. Central Ave., Sebastian.
The name of the independently-owned facility was changed again to Strunk Funeral Home. The crematory was added in 2007, officials said.
Several people left notes of condolences to the Strunk family on a social media post on Facebook. One commenter described Strunk as a "great man and a great friend with a heart of gold."
Local radio station Christian FM – WSCF described Strunk as a "man worthy of recognition and honor for his service to the community." The radio station said in a Facebook post that Strunk was a friend to Christian FM since its inception and that he was a servant to many other local ministries, churches and families.
"For decades he was the model of compassion for local families in time of grief. His Strunk Funeral Home sets the standard for service," Christian FM said in the post. "It would be impossible to list the help and favors he offered to Christian FM over the years. His wit and pastoral demeanor will be sorely missed by all of us who knew him."
Strunk was born in Richlands, Virginia. He moved with his parents to Fort Pierce in 1944.
Strunk earned an Associate of Science degree in Mortuary Science in 1966 from Miami Dade Community College, the funeral website shows. Strunk was also a member of Cremation Association of North America and the National Funeral Directors Association, his LinkedIn page shows.
Strunk eventually settled in Vero Beach with his wife, Dorothy.
Strunk leaves behind Dorothy, six children and 11 grandchildren, the website shows. Details on funeral arrangements were not available.