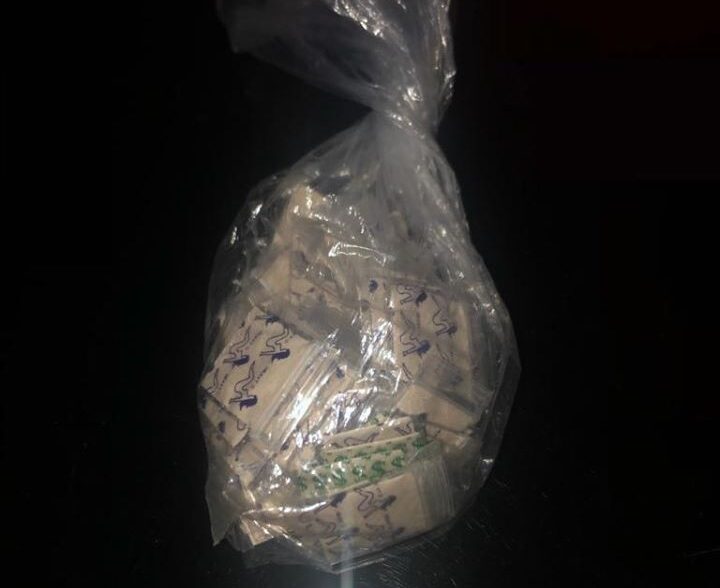 VERO BEACH — A 32-year-old driver who deputies said was found with 74 mini-bags of fentanyl after a witness saw him slumped over at the wheel, was detained Sunday.
Police arrested Burnell Heiges Emlet III, of Fort Pierce, on a variety of charges including trafficking a controlled substance, possession of a firearm by a convicted felon, driving under the influence and carrying a concealed weapon. Emlet was released Monday from the Indian River County Jail on $51,000 bond.
A witness called law enforcement about 9 p.m. Sunday to report a man slumped over and vomiting in a red four-door Toyota, reports show. The car was stopped at the traffic light at the 16th Street and Old Dixie Highway intersection.
A Vero Beach police officer knocked on the driver's side door several times to wake Emlet. Emlet, who was slurring his words, put the vehicle in park, reports show.
Police ordered Emlet to get out of the car. Officers searched Emlet and removed a hand gun from his concealed carry holster, reports show.
Police also found 74 mini zip-lock bags containing an off-white powder in Emlet's left side pocket of his sweatpants. The substance tested positive for fentanyl, weighing more than seven grams, reports show.
Emlet also had $600, authorities said.
Emlet admitted the drugs were for personal use, officials said. Emlet, who did not have a concealed weapons permit, told officers the firearm belonged to his girlfriend.
Police arrested Emlet and took him to the county jail. Emlet has an arraignment 8:45 a.m. April 3, court records show.
Photos provided by Vero Beach Police Department