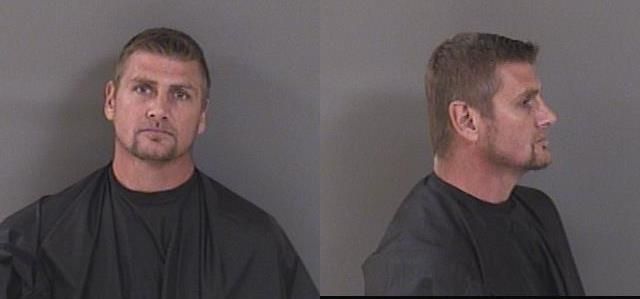 INDIAN RIVER COUNTY — A 39-year-old motorist who officials said was spotted inhaling a can of compressed air – causing him to briefly lapse into convulsions – before driving off, was detained last week.
Indian River County deputies arrested Brian Henrey Santaniello, of Port St. Lucie, on charges of inhalation of dangerous chemical and driving under the influence. Santaniello was released Wednesday from the Indian River County Jail on $1,000 bond.
A witness saw the red and white work van was stopped in the middle of the road about 3 p.m. Wednesday in the 400 block of 43rd Avenue. The van was facing eastbound in the westbound lanes, deputies said.
The witness approached the driver's side window and watched Santaniello put a can of compressed air into his mouth before inhaling, reports show.
Santaniello then had an apparent seizure, deputies said. When the convulsions stopped, Santaniello drove slowly to the 500 block of 35th Avenue.
Another witness stopped Santaniello and removed the keys from the ignition. The two witnesses then called law enforcement.
When deputies arrived, they saw Santaniello again place the can of compressed air into his mouth and inhale, reports show. Deputies said Santaniello began yelling and having convulsions.
Deputies detained Santaniello after the seizures stopped. Deputies removed a 10-ounce can of compressed air from Santaniello's vehicle, reports show.
Canned air contains compressed gas that is used for spraying keyboards and other electronic devices to clear out debris and dust, according to American Addiction Centers. Those who inhale the substance experience a "high" that usually lasts about 15-to-30 minutes.
Deputies arrested Santaniello and took him to the county jail. Santaniello has an arraignment at 8:30 a.m. March 24, court records show.