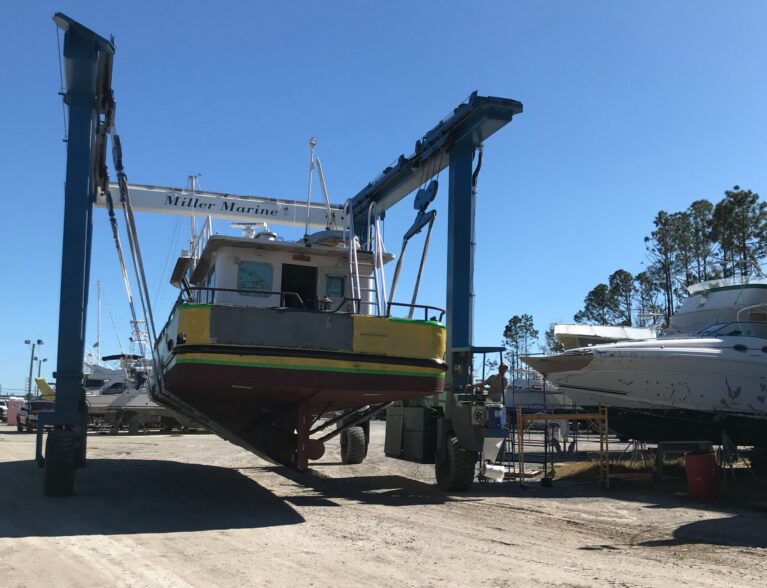 U.S. Coast Guard officials continue to search for father and son boaters who set out on a quest to arrive in Vero Beach following a trip from northwestern Florida, but never arrived.
The Coast Guard has combed more than 31,000 miles so far to find Peter Cook, 57, and Gerald Cook, 81, both of Vero Beach, Petty Officer Ayla Hudson said. The men left Port St. Joe near Panama City Feb. 13 and were traveling with four dogs in a 52-foot long yellow steel hull vessel named "Rome."
The pair was expected to arrive in Vero Beach on Tuesday, officials said.
"There are no plans to suspend the search at this time," Hudson said. "Most of our search efforts are concentrated on the Gulf Coast."
Gerald Cook's wife called law enforcement about 5 p.m. Tuesday after the two failed to turn up as expected, Petty Officer Andrew Mueller said. Coast Guard officials immediately began to search for the missing men.
The Coast Guard is using large search and rescue aircrafts to find Peter and Gerald Cook. The agency is using a Lockheed Martin C-130, an EADS HC-144 Ocean Sentry and several others, Mueller said.
Coast Guard patrol boats were also looking for the Cooks.
Mueller said the Cooks most likely would have traveled from the panhandle south to the Fort Myers area. From there, the boaters would have used the Okeechobee waterway, which extends from the state's west coast to the east coast, to get to Vero Beach, Mueller said.
It was unlikely the father and son would have traveled around the entire state, Mueller said. Anyone who sees the missing vessel should contact Sector St. Pete at 727-824-7500.
This is not the first incident involving boaters with connections to Vero Beach who seemed to have vanished and not been found.
In August, two fishermen, Justin Walker, 33, a Vero Beach native, and Brian McCluney, from Cocoa, mysteriously disappeared after they left on a 24-foot long boat from the Port Canaveral Recreational Boat Launching Facility. The men, who are also firefighters, were headed toward 8A reef, a fishing spot, authorities said.
The men's disappearance prompted a massive response from different law enforcement agencies. Authorities and volunteers searched nearly 150,000 square miles offshore – from central Florida up to New England – for the men.
Only one clue – McCluney's gear bag – was found 50 miles off the coast of St. Augustine by a boater, officials said. After several days, the Coast Guard suspended its search for Walker and McCluney.