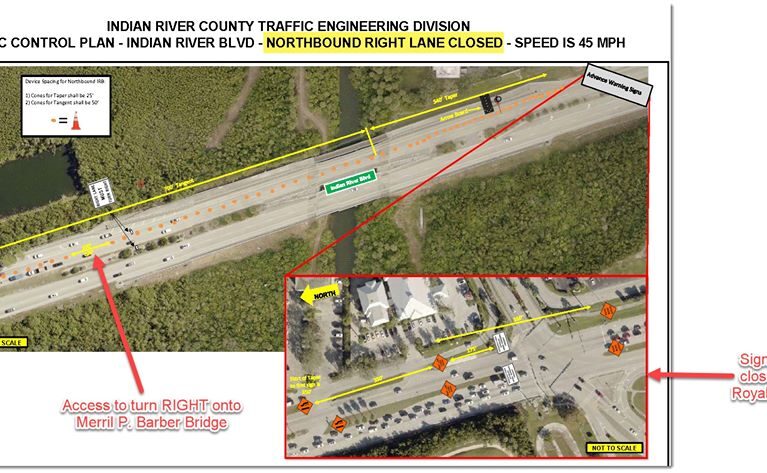 The Vero Beach Police Department is encouraging drivers to avoid the Indian River Boulevard and Barber Bridge intersection Sunday, Feb. 23, while crews replace the traffic control systems.
The right lanes in both directions will be closed from 7 a.m. to 1 p.m. Sunday and the intersection's traffic signal will be off.
Police will be on scene directing traffic.
On Monday, the signal will again be off for one hour starting at 11 a.m. while crews complete the work. Again, police will be on scene to direct traffic.
"If you can avoid this are during (these) times, please do so!" the agency posted on its Facebook page Friday.