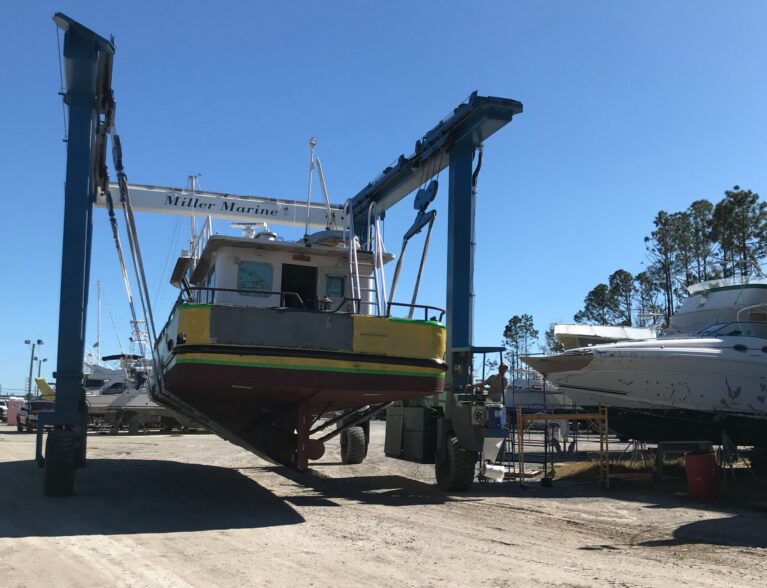 The U.S. Coast Guard will continue its search overnight for a father and son who failed to arrive in Vero Beach in their boat Tuesday following a trip from northwestern Florida, officials said.
Coast Guard officials said Peter Cook, 57, and Gerald Cook, 81, both of Vero Beach, were traveling with four dogs in a 52-foot steel hull vessel named "Rome." The boaters left Port St. Joe near Panama City on Feb. 13 and were expected to arrive in Vero Beach Tuesday, officials said in a social media post.
Update: @USCG continues searching for 52-ft vsl, Rome, with Peter & Gerald Cook & 4 dogs. Searching are 2 CG C-130s & 2 CG patrol boats. The Cooks were expected to arrive in Vero Beach Feb 18 by Okeechobee locks. If sighted call Sector St. Pete @ 727-824-7500 pic.twitter.com/QekCMVUNVH

— USCGSoutheast (@USCGSoutheast) February 19, 2020
"It was a father and son on a voyage," U.S. Coast Guard Petty Officer Andrew Mueller said.
Mueller said Gerald Cook's wife called law enforcement about 5 p.m. Tuesday after the pair failed to turn up as expected. Coast Guard officials immediately began to search for the missing men.
The Coast Guard is using large search and rescue aircrafts to find the boaters, Mueller said. A Lockheed Martin C-130 aircraft searched the waters Tuesday night, and an EADS HC-144 Ocean Sentry was searching for the men Wednesday.
Two Coast Guard patrol boats were also looking for the Cooks. The men were still missing about 7:30 p.m., U.S. Coast Guard Petty Officer Joshua Turner said.
Officials were combing the waters from the Florida Panhandle down to Naples, and further down to the Gulf of Mexico, Mueller said. The panhandle, located in the northwestern part of the state, had 10 to 15 mph south and northwest winds – with 25 mph gusts – the day the Cooks set off on their journey, National Weather Service in Tallahassee Meteorologist Lauren Nash said.
Mueller said the Cooks most likely would have traveled from the panhandle south to the Fort Myers area. From there, the boaters would have used the Okeechobee waterway, which extends from the state's west coast to the east coast, to get to Vero Beach, Mueller said.
Mueller said it was unlikely the father and son would have traveled around the entire state. Anyone who sees the missing vessel should contact Sector St. Pete at 727-824-7500.