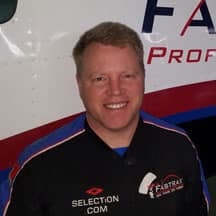 SEBASTIAN — A 49-year-old veteran skydiver instructor died Monday after a hard landing at the Sebastian Municipal Airport, police said.
Sebastian police identified the man as Christian Stevens, of Canton, Georgia. Police said it appeared Stevens was trying to avoid hitting another skydiver during his landing.
Officers responded to the incident about 10 a.m. Monday at the airport, 202 Airport Drive. Skydive Sebastian is located in the northwest part of the airport.
Emergency personnel treated Stevens, who landed on the grass and was unconscious. Authorities said Stevens was breathing and bleeding from the head.
Officials took Stevens to Sebastian River Medical Center, police said. Medical staff pronounced Stevens dead.
Sebastian had northeast winds under 10 mph at the time of the incident, National Weather Service in Melbourne Meteorologist Tim Sedlock said.
Police said Stevens had 20 years of skydiving experience. Team Fastrax, a professional skydiving and parachute demonstration and exhibition team, said in a social media post that the group was at Skydive Sebastian for winter training.
The team was performing the nine-way diamond formation, timed to the launch of a SpaceX rocket. Stevens named the jump 'Falcon 9,' the company said.
"Unfortunately our teammate lost his life this morning on a bad landing after this jump," Team Fastrax said in a Facebook post. "Christian was a solid American that served our nation as an army ranger, loving father, a devoted husband and a teammate that was our brother. We love you Christian Stevens."
On Facebook, Team Fastrax posted a picture showing Stevens' daughter lowering the American flag at their home moments after learning about her father's death. A woman who identified herself as Stevens' mother on Facebook said she keeps hoping this is a nightmare and that she will wake up.
"It's a new day, but the pain is still here. Thank you to everyone who has reached out to us to comfort us on the loss of our son," Jeanne Stevens said in a Facebook post. "Chris died saving another's life. Somehow that doesn't make it easier."
Team Fastrax is helping to collect Christian Stevens' car and belongings to be sent back to his family. Jeanne Stevens said funeral arrangements will be a few days out as her son's body is still with the medical examiner.
There have been several skydiving accidents – some fatal – to occur at Skydive Sebastian in previous years. The most recent incident occurred earlier this month, where a 45-year-old skydiver suffered non-life threatening injuries after making a hard landing at the airport.
Officers are working with Federal Aviation Administration to investigate the Monday deadly incident.