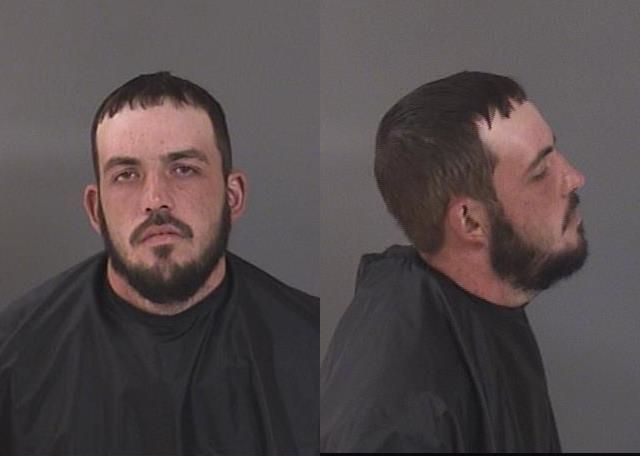 INDIAN RIVER COUNTY — A father, son and his girlfriend each were detained after an undercover probe revealed the trio were involved in the sale of prescription pills out of a Motel 6 room in front of children, deputies said.
Deputies arrested the son, Cody Steven Bass, 26; Bass' girlfriend Tiffany Marie Curtis, 28; and Bass' father Lester Steven Bass, 50. Cody Bass was charged with two counts of sale or delivery of a controlled substance within 1,000 feet of a store, two counts of possession of alprazolam and two counts of child neglect.
Curtis was charged with two counts of child neglect. Lester Bass, who deputies said gave his adult son the narcotics, was charged with possession of alprazolam with intent to sell.
All three – who each were staying at the motel – were held Monday at the Indian River County Jail. Cody Bass has a $160,000 bond, Curtis has a $20,000 bond and Lester Bass has a $25,000 bond.
A confidential informant told deputies Feb. 12 that the father had his son sell prescription pills from the motel, east of Interstate 95, not far from a 7-Eleven store, reports show.
Lester Bass was in one room. Cody Bass and Curtis were in another room with two young children who were under their supervision, reports show.
Deputies set up an undercover drug sting and ordered the informant to buy $40 worth of prescription pills from the father and son. Surveillance footage showed Cody Bass sell the five pills to the informant in front of the motel room, while Curtis and the two children watched, reports show.
The informant returned to the room to buy more pills from Bass. Lester Bass then told the informant he was selling narcotics to "help people," reports show.
Deputies identified the pills as alprazolam.
Deputies arrested the trio and took them to the county jail. Cody Bass, Lester Bass and Curtis each have arraignments at 8:45 a.m. April 3, court records show.