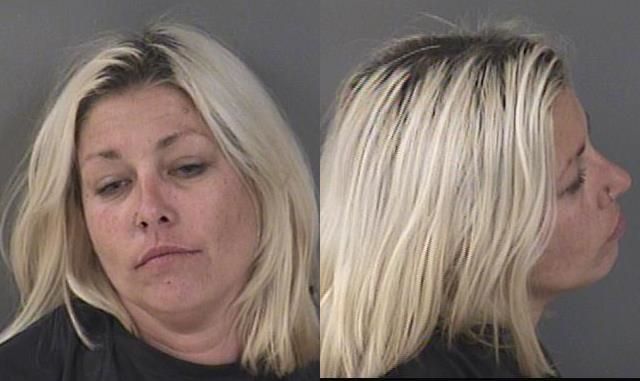 INDIAN RIVER COUNTY — A 40-year-old suspected of pushing down her partially paralyzed roommate before striking her in the face, head and throat, was detained Wednesday, deputies said.
Deputies arrested Melissa Marie Redman, of the 2200 block of 3rd Street, Vero Beach, on a charge of abuse of elderly or disabled. Redman was released Friday from the Indian River County Jail on $5,000 bond.
Indian River County deputies responded to a disturbance about 11:30 a.m. Wednesday at Redman's residence. Deputies spoke with the victim, who they said has paralysis on the left side of her body, leaving her left arm useless.
The woman said her roommate, Redman, was screaming and yelling at her earlier for no apparent reason. Every time the woman tried to walk away, Redman would push her back into a bedroom, reports show.
The woman said when she took a shower, Redman pushed her in the tub. Later, Redman hit the woman while she was sitting on her bed, reports show.
The woman threw a tin can at Redman to defend herself, deputies said.
The landlord came in the home and pulled Redman off the woman, officials said. Deputies saw the woman had a scratch on her upper chest and redness around her face.
Deputies spoke with the landlord, whose statements corroborated the details of events from the woman. Deputies tried to speak with Redman, but said she was rambling and refused to provide a verbal or written statement, reports show.
Deputies arrested Redman and took her to the county jail. Redman has an arraignment at 8:45 a.m. April 3, court records show.