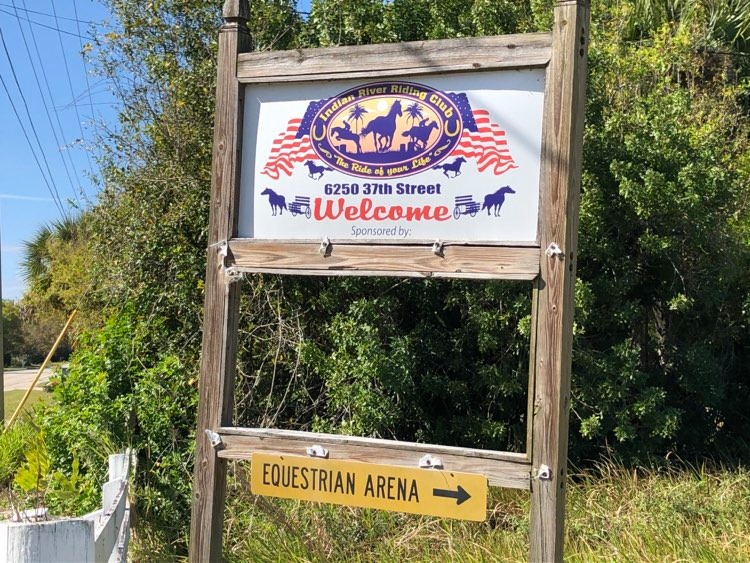 INDIAN RIVER COUNTY — A man has serious injuries after he fell off a horse and hit his head on a tree Saturday at a riding club, according to witnesses and fire rescue crews.
The incident happened about 11 a.m. Saturday at Indian River Riding Club in the 6200 block of 37th Street, Indian River County Fire Rescue Battalion Chief Kyle Kofke said. Kofke said fire crews initially responded to reports of a man who was kicked in the head by a horse.
However, several eye witnesses said the man actually fell off the side of the horse and hit his head on a tree in a grassy area outside of the arena. Equestrian Bobbie Jo Alcazar said the man was trying to get on the horse when the animal suddenly ran off.
The man fell from the horse and struck a tree, knocking him unconscious, said Alcazar, 31, of Okeechobee. "He was hanging on the side (of the horse) when it began to run," said Alcazar, a participant in the National Barrel Horse Association district events being held at the club.
David Gillett, of Plant City, said the impact left a large, bloody gash down the center of the man's head. Gillett said he watched as fire rescue crews put the man on a stretcher and place him in a neck brace.
"As far as I know, he wasn't kicked in the head. I saw the horse buck up in the air and then saw the man fall," said Gillett, 42, who is the chaplain for Cowboys for Christ Ministries. "He was in and out of consciousness."
Jane Hite said she heard everyone yelling "loose horse" after the man fell. Hite, who has two daughters that both competed in the horse riding events, said several children saw the man lying next to the tree.
"We said a prayer right away," said Hite, 45, of Vero Beach.
The man was flown to Lawnwood Regional Medical Center & Heart Institute in Fort Pierce with serious injuries, Kofke said. It was unclear what caused the mishap.
The NBHA hosted an exhibition at 10 a.m. and a show at noon at the riding club, according to its website.  The district FL03 of the NBHA covers Brevard, Indian River, Okeechobee, Orange, Osceola and St. Lucie counties.