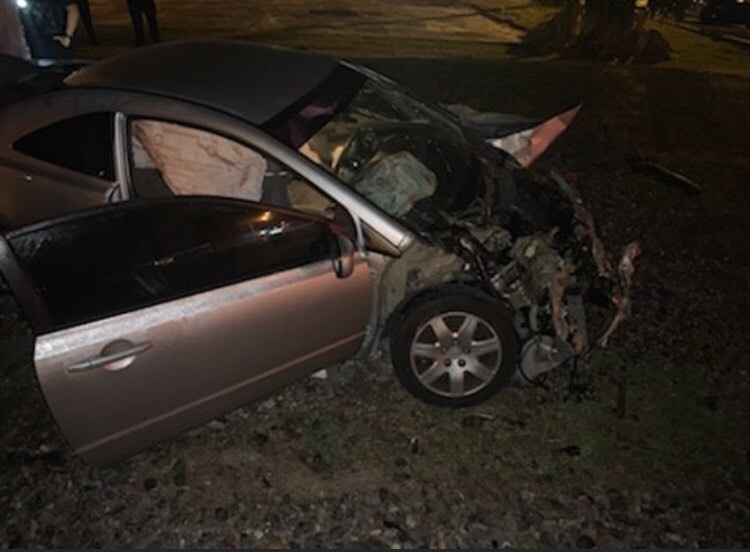 VERO BEACH — Two unidentified men were unharmed after a train struck and totaled their car early Tuesday, Vero Beach police said.
A motorist called police about 5 a.m. Tuesday after spotting the heavily damaged 2006 Honda Accord near the railroad tracks at 19th Place and Commerce Avenue, Vero Beach police spokesman Master Officer Darrell Rivers said. The two men, ages 19 and 21, were already out of the vehicle when police arrived.
"Based on their appearance, both guys were either under the influence of alcohol or drugs," Rivers said. It was unclear if the men would face charges.
Rivers said the Honda pulled up to the tracks before the crossing arms came down behind the vehicle. The Honda was stopped on eastbound 19th Place, police said.
Rivers said a cargo container attached to the end of the train struck the car. The collision jolted the vehicle about 10 feet into the left shoulder of the tracks.
"We don't think the conductor was aware the train struck the car," Rivers said.
Police did not release the men's identities. Rivers noted that Florida East Coast Railway – who has its own police department – will take over the investigation.
No further details were available.
Photos provided by Vero Beach Police Department