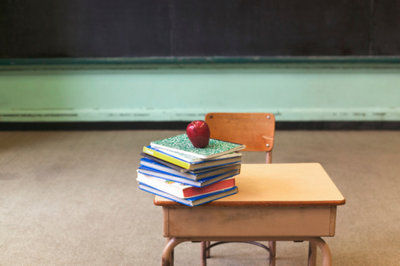 It may seem like an unlikely pairing, but a mentoring/tutoring program supported by Moorings' residents for at-risk youths in Vero Beach is paying big dividends for all involved.
During the past two years, several influential, and wealthy island residents, have helped purchase more than three dozen laptops, and hired several teachers to work with students who participate in the afterschool program, Miss B's Learning Bee's, Inc., said program founder LaToya Bullard, a teacher at Sebastian River Middle School.
In return, Moorings' residents are getting an eye-opening view of the challenges less fortunate residents face and feeling good as they see students improve academically and socially.
"The students are definitely benefitting because they have more resources," Bullard said. "And you can tell the volunteer tutors from the Moorings are excited about helping and seeing what the students can achieve."
Bullard operated the tutoring program out of her home for 12 years, working primarily with African American students in the Gifford neighborhood and Latinos in the Sebastion area.
Two years ago, Bullard met Moorings' resident Rick McCarthy, who was excited about, and wanted to help expand the free-of-charge program, which serves youth in grades K-8.
"The difference between our program and other programs, is we emphasis academic proficiency," McCarthy said. "Our goal isn't to cram students with a bunch of information that they'll forget after a test. We want them to engage in learning things they'll carry with them for the rest of their lives."
With Bullard's blessing, McCarthy got the ball rolling by gathering some friends, who provided the financial assistance to rent space for the program at the Intergenerational Center and the Youth Guidance Building. Then, they helped the program obtain non-profit status.
Along the way, they've raised enough money to pay four school teachers to serve as the primary afterschool tutors. They are assisted by 8 volunteers from the Moorings.
Moorings' resident Doug Munson, a former Wall Street trader in New York City, was initially asked to help McCarthy solicit donations from other neighbors; and he's done that. But as a retired college professor, he also signed up to be a volunteer math and science tutor.
"It's so gratifying to see the kids working so hard to try and grasp something and then see how proud they are when they grasp it," Munson said. "It makes me proud too."
Munson and McCarthy say many Moorings residents are eager to assist a smaller local organization, because they can see their efforts and donations at work.
"We are a very philanthropic community," said McCarthy. "Not a day goes by where we don't receive a request for money.
"What I've seen is a lot of people in the community want to participate and help. But they don't want to give their money to some big organization where they'll never know where their donation is going."
What has been encouraging is the number of residents who have expressed in becoming tutors, McCarthy said. Some residents are reluctant at first because they aren't sure how well culturally, they and the students will relate.
"Many of them are better at it then they suspect," McCarthy said. "Students can tell if someone cares about them and it makes them try harder, because they want to make their parents and mentors proud."
Bullard uses a computer program that track's students progress on a daily basis, which allows the teachers and volunteers to monitor where students are struggling and need more help.
Carolina Ramirez says the afterschool program has been a "God-send" for her son Matthew, a fourth-grader who has struggled in school due to a learning disability.
"Oh, yes, the program has helped my son big time," says Mrs. Ramirez. "When he was in Pre-K, he was struggling and they wanted to hold him back.
"But Ms. Bullard, she said, "I can help him." And she has."
Added Matthew: "When I was in first grade, I was always feeling stressed and I couldn't stay seated because I had so much anxiety. But now school is fun.
"I even got a "B" on the state (proficiency) test last year. That was better than all my teachers thought I would do."
That's the kind of testimony Bullard and McCarthy want to keep hearing from students and parents.
The goal is to continue expanding the program, which currently has a total of 45 students enrolled, Bullard said. the program operates by "word-of-mouth," but the group hopes to set up a referral system with schools throughout the county in 2020.
Expanding services will require continued financial contributions to purchase additional laptops and other materials, and hire more teachers as tutors, McCarthy said.
"We know we're asking for a lot," McCarthy said. "But we need to invest in all our children so that they can be successful in life.
"The only way to change the face of poverty, is through education."
For more information about the program, visit www.missbslearningbees.org.