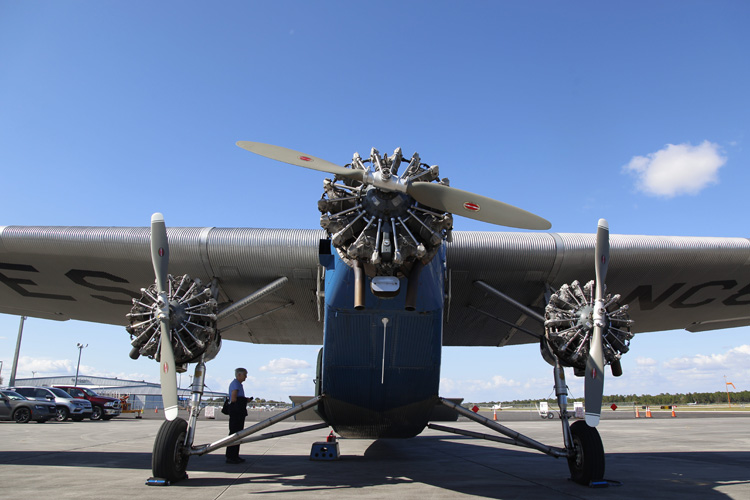 VERO BEACH — For Dave Ross, flying a 1929 Ford Tri-Motor aircraft is another skill set when it comes to aviation. With over 50 years of experience flying corporate jets, Ross became a member of the Experimental Aviation Association's local chapter and was encouraged to try out flying a piece of history.
"You're the pilot and the autopilot," Ross said. "I went to flying 530 mph down to about 85. This plane is great and does what you want, but it's all you."
Today, he's manned the cockpit of the "The Tin Goose" for about 7 years, promoting aviation to the public by giving rides in the Hoover-era aircraft.
The Ford Tri-Motor was crafted in 1929, once known as the first luxury airline, Eastern Air Transport used the plane for about a year before it flew south to its new home flying as "Air Force One" for the Dominican Republic until 1949.
The aircraft also starred in movies like, Jerry Lewis's "The Family Jewels" and "Public Enemies" starring Johnny Depp.
The aircraft will be at Vero Beach Regional Airport for the public to see and have a chance to ride in a piece of history throughout the weekend.
Prices are $72 in advance for adults and $52 for children 17 and under.
Photos by: Kaila Jones
Click HERE to see more or buy photos