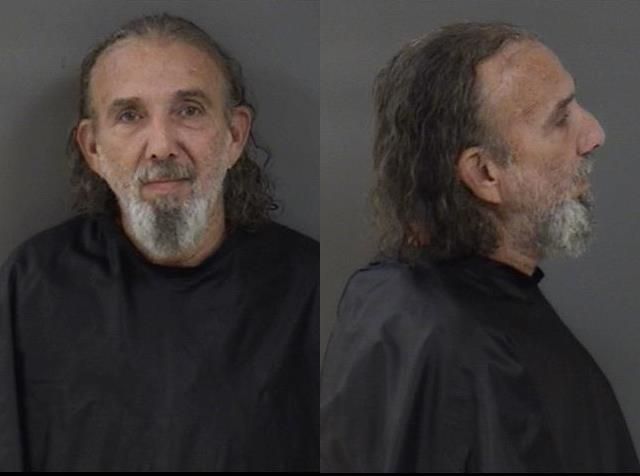 INDIAN RIVER COUNTY — A 55-year-old who witnesses said stabbed another man who jumped in to stop the suspect from beating up his own girlfriend, was detained Tuesday.
Deputies arrested Louis Elson Berry, described as homeless, on a charge of attempted murder. Berry was held Wednesday at the Indian River County Jail on $100,000 bond.
Indian River County deputies responded to reports of a stabbing about 3 a.m. Tuesday at a homeless camp in the 8100 block of 20th Street. Deputies found a man bleeding from his upper rib cage, who suffered a collapsed lung from the attack, reports show.
The man was taken to Lawnwood Regional Medical Center & Heart Institute in Fort Pierce with serious injuries, deputies said. Deputies spoke with witnesses, including Berry's girlfriend, who all said Berry attacked the man, reports show.
The woman told deputies she and Berry were asleep in the back of her sports utility vehicle when they began to argue about the window being down. When the woman said she was feeling sick and wanted the window up, Berry told her, "(Expletive), I will slice you if you don't leave the window down," reports show.
Berry then got on top of the woman and started slapping her in the face, deputies said. The woman screamed for Berry to get off of her, reports show.
Then, two men and another woman ran to the vehicle to stop the attack. One of the men reached inside the SUV and pulled Berry off of the woman, reports show.
Berry then stabbed the man with the knife, deputies said. Berry told deputies the man attacked him first and he stabbed the man in self-defense, reports show.
Berry told deputies he tossed the weapon in a pond.
Deputies arrested Berry and took him to the county jail. Berry has an arraignment at 8:45 a.m. March 6, court records show.