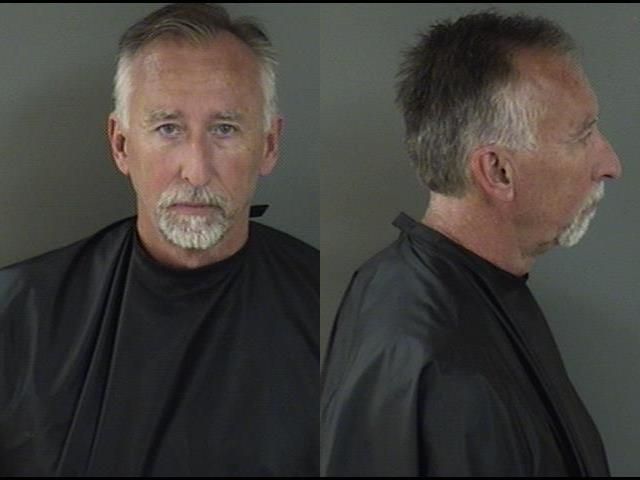 Former Indian River County Assistant Fire Chief Brian Burkeen – who mental health experts said tried to fake memory loss from a head injury – was ruled fit to stand trial in a multi-thousand dollar stolen tire case.
Wednesday, Judge Dan Vaughn ruled 56-year-old Burkeen was competent to face trial for his involvement in the nearly $300,000 stolen tire scheme. Vaughn made the ruling during a competency hearing for Burkeen.
A mental health expert for the defense evaluated retired chief Burkeen in August 2019, reports show. The competency report noted Burkeen was faking as if he suffered from a cognitive-related impairment from car wreck in Fellsmere that happened earlier that month.
In the report, Burkeen, of the 10900 block of 138th Avenue, Fellsmere, told the mental health expert another motorist entered his lane. Burkeen said he swerved off the roadway and struck a telephone pole, reports show.
Burkeen told the expert he was taken to Health First's Holmes Regional Medical Center in Melbourne and had severe head trauma, reports show.
Burkeen said the crash left him non-verbal and that he had no memories before the wreck. Burkeen told the expert he could not remember much of his past or present life.
Experts conducted tests and noted Burkeen was trying to "feign memory, mental health and intellectual problems." The report noted Burkeen did not show signs of having visual, hearing or language problems.
Based on the report from defense experts, there was no need for more mental health exams, prosecuting attorneys said. The report noted that if Burkeen "puts forth his best effort, he would likely be competent to proceed."
In April 2018, prosecutors formally filed a charge of first-degree grand theft pursuant to a scheme against Burkeen. Indian River County deputies arrested Burkeen in March 2018 after they said Burkeen obtained tires from two local Goodyear stores, charged them back to the county and then sold the tires at an undisclosed location.
The retired chief carried out a total of $288,251 worth of tires from the stores from June 2014 to February 2018, deputies said. On the same day of this arrest, Burkeen was released from the Indian River County Jail on $125,000 bond.
Burkeen had pled not guilty to the initial charges against him, court records show. Burkeen also demanded a trial by jury.
Burkeen worked for the county for nearly 30 years. His retirement was effective Feb. 9, 2018.
Burkeen's next court date was scheduled for Feb. 18, officials said.