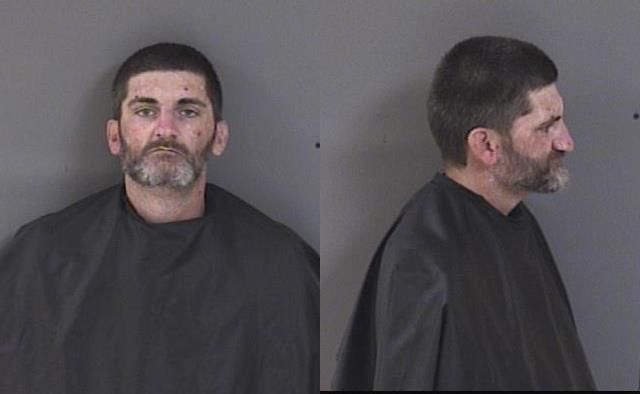 INDIAN RIVER COUNTY — A 35-year-old man who deputies said stole a bag with a laptop inside and then hid the backpack in a vent at his home, was detained on New Year's Day.
Deputies said Robert Bruce Matha later gave the 13-inch Apple MacBook Pro – valued at $1,500 – to an unknown person, which he refused to identify. Matha told deputies he could call someone to get the laptop back, but could not do so from the county jail, reports show.
Indian River County deputies arrested Matha, of the 1800 block of Pointe West Way, Vero Beach, on charges of burglary of a conveyance, grand theft and resisting arrest without violence. Matha was held Saturday at the Indian River County Jail on $10,500 bond.
A woman reported her vehicle was burglarized about 4:25 p.m. Dec. 31 at the Indian River Mall parking lot, 6200 20th Street. The woman told deputies someone broke into the unattended vehicle and stole her tan and brown Calvin Klein backpack – which contained the laptop – and a business checkbook, reports show.
A short time later, a deputy who was unaware of the burglary responded to reports of a suspicious person near Ashley Lakes Subdivision near 45th Street and 66th Avenue. The deputy stopped Matha and spotted him wearing the Calvin Klein bag.
The deputy searched the bag, which had the laptop inside a black Michael Kors case, reports show. Matha told the deputy he just came from the mall area and was headed home.
The deputy, who did not know he was looking at stolen items, let Matha go.
On New Year's Day, the woman whose vehicle was burglarized got an alert from the location feature on her laptop. The alert showed the stolen laptop was at Matha's home, reports show.
Deputies searched Matha's residence and found the stolen bag hidden in an air intake vent near the air conditioner, officials said. Deputies found the business checkbook inside, but did not see the laptop.
Deputies arrested Matha and took him to the county jail. Matha has an arraignment at 8:45 a.m. Feb. 7, 2020, court records show.