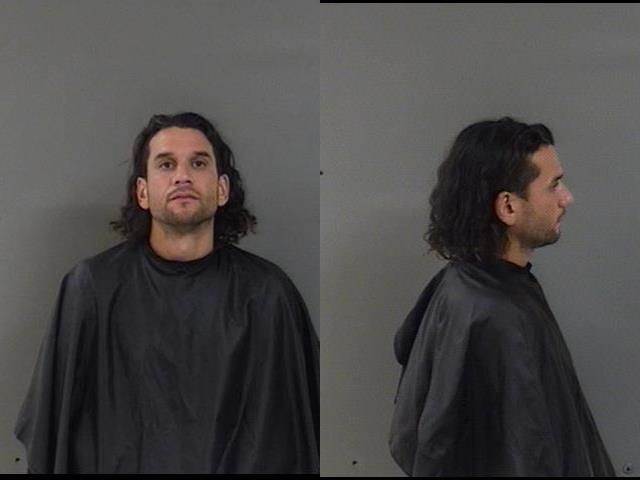 INDIAN RIVER COUNTY — A man who deputies said stole a truck with two children inside and almost rammed a sheriff's patrol car, remains held in jail without bond.
Fabian Leon, 34, drove off in the Ford F-350 pickup as a man clung to the vehicle that had his daughters inside, reports show. Leon accelerated the truck, causing the father to lose his grip, fall and hit his head, which led his brain to bleed, officials said.
Deputies said Leon crashed the truck into a pine tree shortly before he was detained by authorities. The condition of the children was not released.
Deputies arrested Leon, of the 1400 block of 36th Avenue, Vero Beach, on a variety of charges, including two counts of child abuse, two counts of kidnapping, carjacking, aggravated assault on an officer, aggravated battery with a deadly weapon and leaving the scene of an accident with injury. Leon was held Friday at the Indian River County Jail without bond.
Indian River County sheriff's Deputy Teddy Floyd reported a crash about 2 p.m. Dec. 23 in the 5400 block of 45th Street. Floyd informed other deputies a man – identified as Leon – drove head-on toward his patrol vehicle, causing Floyd to swerve out of the truck's path.
Leon then crashed the truck into a tree before getting out and running eastbound, deputies said.
Deputies detained Leon and went back to the scene of the crash near Jackie's Cash and Carry grocery store. Deputies saw the pickup, which had front bumper and windshield damage, reports show.
Deputies then spoke to a man who was comforting his two daughters – ages 12 and 3. The man said he was in his driveway earlier when he saw Leon approach his truck.
The man asked Leon what he was doing. Leon then jumped in the truck and began to drive away, reports show.
The man jumped onto the side of the truck to try and stop the vehicle, but he fell, deputies said.
The injured man was taken to Lawnwood Regional Medical Center & Heart Institute in Fort Pierce with serious injuries, reports show. The man's daughters were taken to Cleveland Clinic Indian River Hospital for treatment.
Patrons at the grocery store said they saw Leon looking into vehicles earlier. Witnesses also said Leon tried to get inside a vehicle occupied by two other females, but was run off.
Deputies noted Leon was arrested the night before on a charge of driving under the influence and posted a $500 bond.
Deputies arrested Leon again and took him to the county jail. Leon has an arraignment at 8:45 a.m. Feb. 7, 2020, court records show.