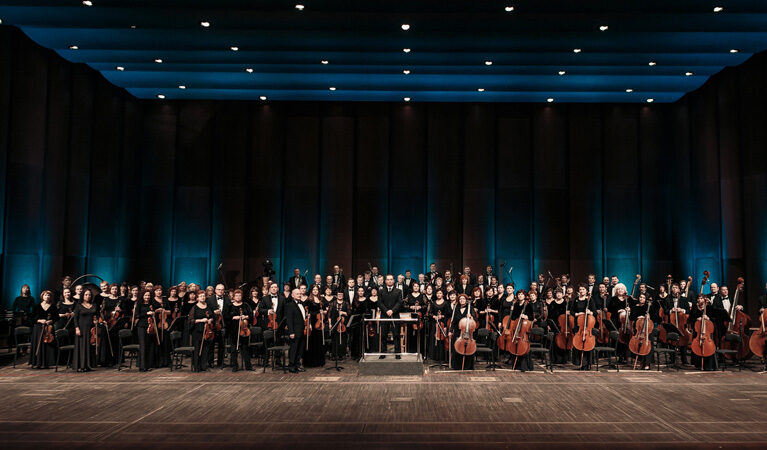 Vero Beach, with an almost embarrassment of cultural riches, will be treated to yet another sumptuous season of seven big concerts about to begin for the Indian River Symphonic Association.
"This season is a biggie," says IRSA vice president Ed Shanaphy. "We have a piano extravaganza, with three wonderful pianists."
Those are Khatia Buniatishvili, Peter Laul and Polina Osetinskaya. Another big name, Joshua Bell, a virtuoso violinist, is also on the roster.
Already, though, the Joshua Bell concert is sold out. He will be performing with and conducting the celebrated Academy of St. Martin in the Fields.
The concert featuring Buniatishvili is also nearly sold out.
"It's getting close," says Shanaphy. "All the concerts are very popular."
The Indian River Symphonic Association has been bringing in renowned orchestras to satisfy the cultural cravings of the area for the past 27 years. Concerts are held at the Community Church of Vero Beach, which seats roughly 850 people. Nearly 700 of those seats are filled with season subscribers. Shanaphy says their healthy subscription base speaks to the demand in the area for fine music.
"We're getting new audiences all the time," adds Shanaphy. "It's the attraction of the orchestras that draws them in. Listening to an 80- or 90-piece orchestra is just thrilling."
Shanaphy, a professional pianist who toured in the 1960s with the Glenn Miller Orchestra, says the acoustics in the church are pristine, which enhances the experience for both the audience and the musicians.
"You can sit anywhere in that auditorium and hear every instrument clearly. I know; I've done that. So, when that orchestra lets go, it's mind boggling."
Moreover, he says musicians love playing here. After a concert, musicians will frequently approach the ISRA board with hopes they'll be asked to return.
That doesn't surprise Christopher Confessore, music director and conductor for the Brevard Symphony Orchestra, which will again perform three concerts this ISRA season.
"The audience is wonderfully supportive and they respond to a broad range of repertoire," says Confessore. "The ISRA board and staff are a joy to work with. We feel so valued and supported by them all. We look forward to every trip to our home away from home in the lovely acoustics of the Community Church."
All concerts begin at 7:30 p.m. in the Community Church of Vero Beach, 1901 23rd St., Vero Beach. Individual tickets range from $60 to $95. Subscription tickets, ranging from $395 to $435, are sold out; however, some may become available, so Shanaphy urges you to check periodically. Call 772-778-1070 or visit IRSymphonic.org.
Jan. 17: London's Royal Philharmonic Orchestra, led by conductor Mark Wigglesworth, will open the season performing W. Walton's "Portsmouth Point Overture," J. Sibelius' "Symphony No. 2 in D major, Op 43" and S. Rachmaninoff's "Piano Concerto No. 2 in C minor, Op. 18" featuring soloist Khatia Buniatishvili.
"She is one of the most in-demand pianists on tour today," Shanaphy says. "She is a powerhouse. She's going to be playing the Rachmaninoff, a wonderful piece. That's really a great opener for us."
Jan. 24: The Siberian State Symphony Orchestra, led by conductor Vladimir Lande, will perform D. Shostakovich's "Tango from Ballet 'The Bolt', Op. 27a," P. Tchaikovsky's "Symphony No. 4 in F minor, Op. 36" and S. Rachmaninoff's "Piano Concerto No. 3 in D minor, Op. 30" featuring soloist Peter Laul.
This will be the first time the Siberia State Symphony Orchestra performs for ISRA. Laul, a professor at Russia's St. Petersburg Conservatory, has won multiple awards, including the prestigious Scriabin Piano Competition.
"He's a big gun in the piano world," Shanaphy says.
Feb. 7: The Brevard Symphony Orchestra, led by maestro Christopher Confessore, will perform its annual pops concert, which this year is a "Sinatra Valentine" featuring popular vocalist Michael Andrew. The annual pops concert is always a popular one, so don't be surprised if it sells out.
Feb. 13: The Russian State Symphony Orchestra, led by conductor Valery Polyansky, will perform M. Glinka's "Overture to Ruslan & Ludmila," S. Rachmaninoff's "Symphony No. 3 in A minor, Op. 44" and E. Greig's "Piano Concerto in A minor, Op. 16" featuring soloist Polina Osetinskaya.
The popular romantic concerto is based on the folk tunes from Norway; its melodies were featured in the musical "The Song of Norway."
Feb. 17: SOLD OUT. Violinist Joshua Bell will perform with and conduct the Academy of St. Martin in the Fields. The concert features L. Beethoven's "Coriolan Overture, Opus 62," N. Paganini's "Violin Concerto No. 1, Op. 6" and J. Brahms' "Symphony No. 4 in E. minor, Op. 98."
This is one reason subscription tickets have sold out for this season; single tickets to this concert went quickly and the only way people could obtain one was by purchasing a subscription.
March 13: The Brevard Symphony Orchestra and Maestro Confessore return to perform M. Ravel's "Pavane pour une infant défunte," L. Beethoven's "Symphony No. 6 'Pastoral'" and M. Daugherty's "Trail of Tears" featuring flute soloist Amy Porter.
"I've never heard a flute do what she does in this piece," Shanaphy says. "The sounds and effects; it's just amazing. It's heart-rending kind of piece. It's just beautiful."
Of Confessore, Shanaphy says, "He's one of the better (and) more entertaining conductors we've seen here. He's got a wonderful sense of humor and really livens up the audience. Musically, he's right on the money. And the BSO is a wonderful symphony orchestra."
April 3: Confessore and the BSO close out the season with J. Higdon's "blue cathedral," J. Brahms' "Symphony No. 2 in D major, Op. 73" and P. Tchaikovsky's "Violin Concerto in D major, Op. 35" with soloist Paul Huang.
Huang, who has performed here numerous times with the BSO, continues to thrill audiences with his virtuoso performances. "We love him," Shanaphy says. "He is wonderful, an excellent violinist. He gets a standing ovation every time."