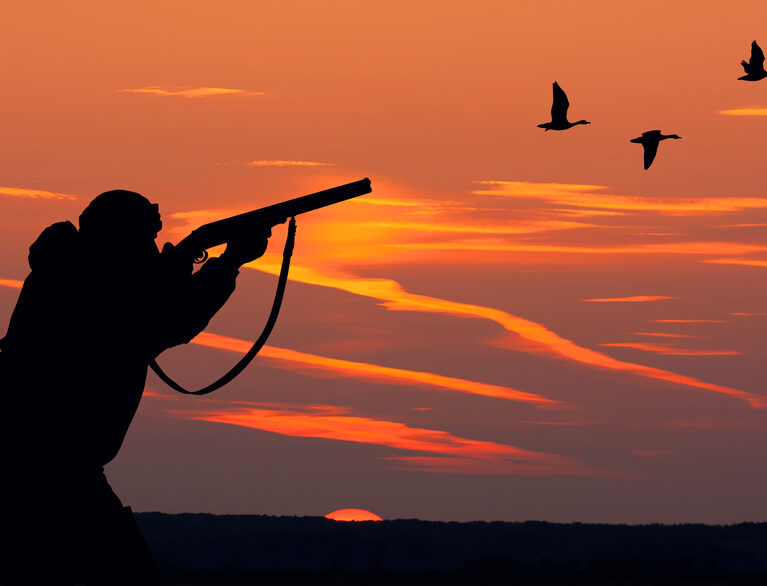 Now is prime duck hunting season throughout the state and especially here in east-central Florida where one of the top public waterfowl destinations is close to the island – just north of Fellsmere.
The 6,500-acre T.M. Goodwin/Broadmoor small game hunting area in southwestern Brevard County is managed by the Florida Fish and Wildlife Conservation Commission (FWC) especially for duck hunting. Its shallow marshes and deep impoundments with their duck-attracting aquatic plants draw a wide variety of migrating duck species each fall and winter.
The limited number of hunters permitted for the twice-weekly hunts through Jan. 21 are guaranteed to at least see a lot of ducks – even if they are unable to bring them down – and wild duck breasts make great hors d'oeuvres for holiday parties when marinated, wrapped in bacon, and grilled.
"It's fun. It's low stress. You don't have to worry about other hunters encroaching on you," said Mark McBride, assistant coordinator of the FWC's waterfowl and small game management program. "Generally, no one comes out and says they didn't see ducks."
Historically, McBride said, east-central Florida has been an important wintering area for migrating ducks. At T.M. Goodwin/Broadmoor, wildlife managers give the ducks every reason to slow down and check out the wetlands.
They use techniques such as water level manipulation, controlled burns, and mechanical equipment to maintain a duck-friendly environment. The area is covered with millet, panic grass, smartweed, bulrush, hydrilla and other vegetation the birds favor. So far this season, McBride said hunters are harvesting an average of 2.5 ducks per person.
The most common birds taken here are blue-winged teal – a puddle duck that likes shallow water – and ring-necked ducks that dive in the deeper impoundments. But mottled ducks, pintails and plenty of other species that can make up part of the six-duck daily bag limit also fly over the area.
Hunters may access the wetlands using small boats or paddle craft, or by wading. Only 10-gauge shotguns may be used, loaded with non-toxic shot – usually steel. Dogs can be used to retrieve the birds.
On a recent Tuesday, hunters returned to the Goodwin check station after a morning of shooting reporting various rates of success.
McBride himself shot only one duck – a blue-winged teal. But several others managed to bag a limit.
Abe Stephens of Melbourne Beach arrived empty-handed.
"I saw a lot of birds, but nothing came within my zone," Stephens said. "None of them came close enough. I really enjoy coming over to this area. They do a really good job of managing it."
All permits for duck hunting at Goodwin/Broadmoor have been issued for this season. However, you can enter a drawing for unclaimed permits on the mornings of future hunts at the FWC check station.
For a complete rundown on rules, regulations, and maps of the area, click HERE.