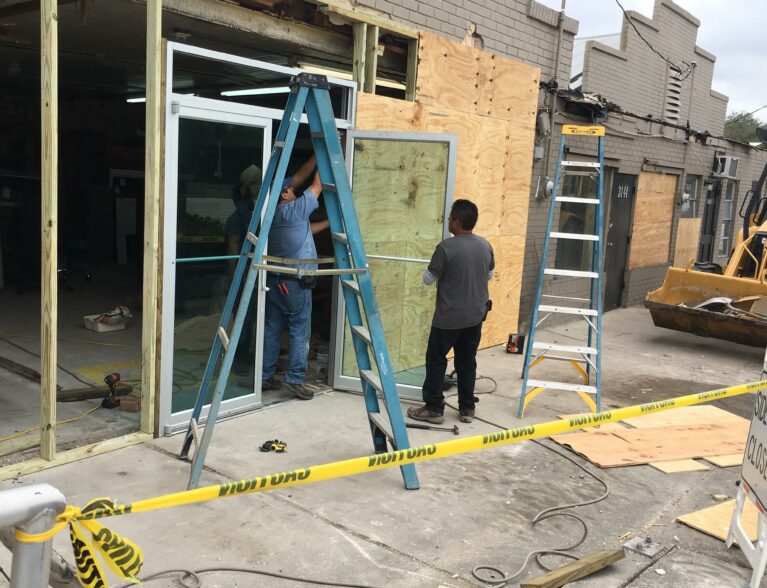 VERO BEACH — An unidentified motorist was hospitalized after his truck slammed into the city's oldest furniture store early Monday, causing the business to close for repairs.
The incident happened about 12:30 a.m. Monday at Mike's Cut Rate Furniture, 3146 U.S. 1, Vero Beach. The truck driver was taken by ambulance to Cleveland Clinic Indian River Hospital with minor injuries, Indian River County Fire Rescue Battalion Chief Kyle Kofke said.
It was unclear what caused the driver to crash into the building. In a social media post on Facebook, the store announced it would be closed 'for a while.'
"I would just like to say thank you all for your concern and reaching out to us in this horrific time. God has been good to us," the store said in another social media post. "We are alive and the rest is materialistic, which can be replaced. We believe God has a purpose for all things. So we shall see what he has in store for us."
Several customers wrote words of encouragement under the Facebook post in hopes the owners can rebound from the incident. Mike and Margaret Madsen opened the furniture store in 1960, which has been at the same location for more than 55 years.
Their son, Myron (Mike) Madsen, bought the business in January 1974.
The impact from the crash left a huge hole in the front of the store. Caution tape roped off a section of the property Tuesday as construction crews worked to repair the damage.
Construction crews were seen repairing damage to doors and windows of Mike's Cut Rate Furniture in #VeroBeach. A truck slammed into the front of the store early Monday, causing heavy damage. The store has since closed for repairs; it was unclear when the business would reopen. pic.twitter.com/AmpcgWztcG

— Nicholas Samuel (@JournalistNickS) December 24, 2019
It was unclear when the business would reopen.  No further details were immediately available.
Photos by Mike's Cut Rate Furniture and Nick Samuel