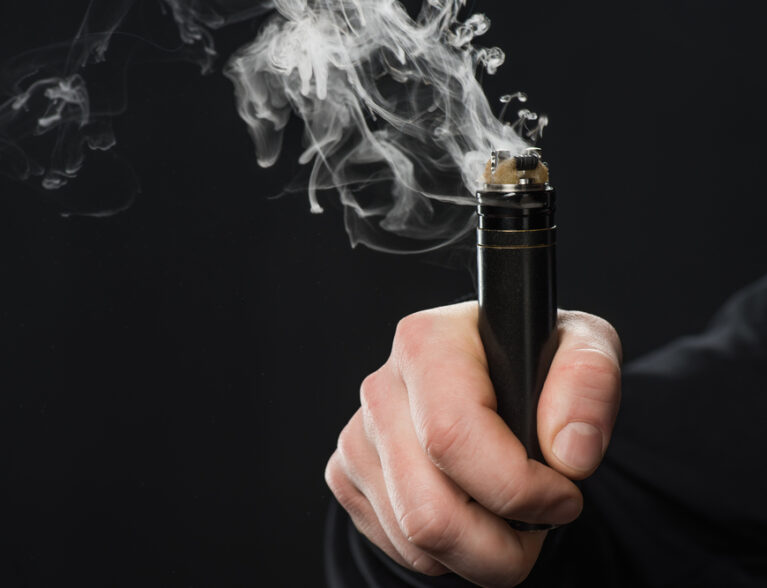 It's going to become more difficult to get away with smoking in boys and girls school bathrooms if the Indian River County School Board follows through on a plan to install vaping smoke sensors in restrooms.
Board members discussed the idea during their Dec. 10 work session, but wanted to do more research before committing to the plan.
"I think it's something to consider," board member Jacqueline Rosario said. "I'm in support of it and think it's something we could do right away."
The sensors, which cost about $100 each, could be placed in restrooms and locker rooms, where students most often go to vape, or smoke electronic cigarettes, said board member Teri Barenborg, who suggested the idea to her fellow board members. Video cameras cannot be placed in such locations because of privacy laws.
Catching students involved in the prohibited activity is difficult because electronic cigarettes emit little if any smoke, unlike traditional cigarettes, Barenborg said. Even more challenging, most teenagers fill their electronic cigarettes with flavored nicotine liquid that can smell like bubble gum or apple pie to name just a few of the scents available.
As teachers and administrators have become more knowledgeable about vaping, students have developed new tricks to disguise their smoking, Barenborg said. For example, students blow the scented smoke into a toilet and flush quickly so that the smell dissipates, she said.
Board Vice Chairman Mara Schiff said she's not opposed to installing sensors. But she prefers focusing on educating students about the dangers of smoking, rather than focusing on punitive measures.
Health and school officials in Indian River County say vaping is "a growing epidemic" locally and statewide. One out of every five students in Indian River County in grades six through 12 say they've tried vaping, according to a recent countywide study. Vaping has been blamed for a number of deaths around the country recently.
Indian River County School District launched a campaign this school year to try and reduce vaping that includes educating students about the dangers associated with smoking e-cigarettes. The district also hosted a community town hall to inform parents about the issue.
Earlier this year, the Indian River County School Board became the first school board in the state to pass a resolution urging lawmakers to pass stricter guidelines and oversight for electronic cigarettes.